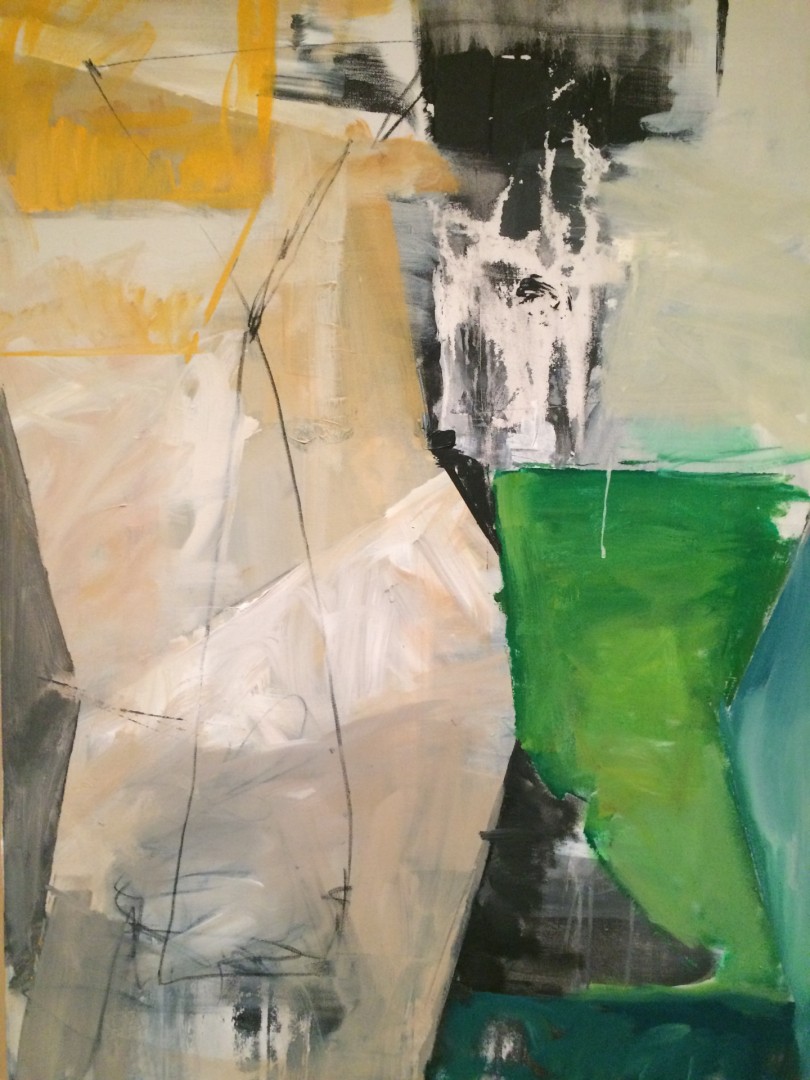 by Kimberly Thompson Panay | December 2, 2017
How long have you been making art in this style?
I am constantly experimenting with different methods of making art but most of my work is in abstract painting. My paintings tend to be expressive -- the gesture of line and use of color convey my emotions. I have been painting this way for around seven years.
Who are your influences?
I have many! First and foremost, I have had the good fortune of studying with some amazing teachers, including John Murray, Chuck Holtzman, Deborah Putnoi and Aparna Agrawal. I also spend a lot of time with my beloved art books, especially those highlighting the work of Richard Diebenkorn, Joan Mitchell, William de Kooning, Jean-Michel Basquiat, Cy Twombly and Amy Sillman. Finally, I am influenced by my talented community of artists, including my 18-year-old son, who is also a painter. I admire his expressive freedom and pay close attention to his advice on my work. He is painfully honest!
Where do you create your work?
I make most of my work in my home studio (pictured above), which is in a corner of our finished basement. If I am doing work other than painting, I may drift all over the house. I love to use the ping pong table for collage work, and my sketchbook and works on fabric come with me everywhere. I also spend much time working in the studio space at the New Art Center in Newton.
Do you listen to music when working and if so, what type/who?
As a gestural and emotive painter, music has the potential to strongly influence my work. Sometimes I use this as a tool: I may put on some loud Kanye West to break out of a rut, or some melancholy classical violin to reach a deeper place. However, I find that music often distracts me from my true feelings and intent. Therefore, I most often work in silence or listen to an audio book or podcast. I love the Moth!
Do you have a favorite piece of art you've created or project you've worked on and why? 
Last Spring I created a pop-up gallery with artists Caron Tabb and Adrienne Shishko. We transformed a closed hair salon into a dynamic gallery space. That the gallery itself became a communal work of art was exciting and unexpected. It also afforded me the opportunity to express myself in new ways, giving me freedom to use walls as a giant canvas.
See Cindy's work in person at the Mosesian Center for the Arts in our Open to Interpretation Abstract Art Exhibition on view Nov 9, 2017 through January 13, 2018. 
LEARN MORE:
Website: www.cindycubaclements.com
Instagram: www.instagram.com/cindyclementsart/
Twitter: @ccubac