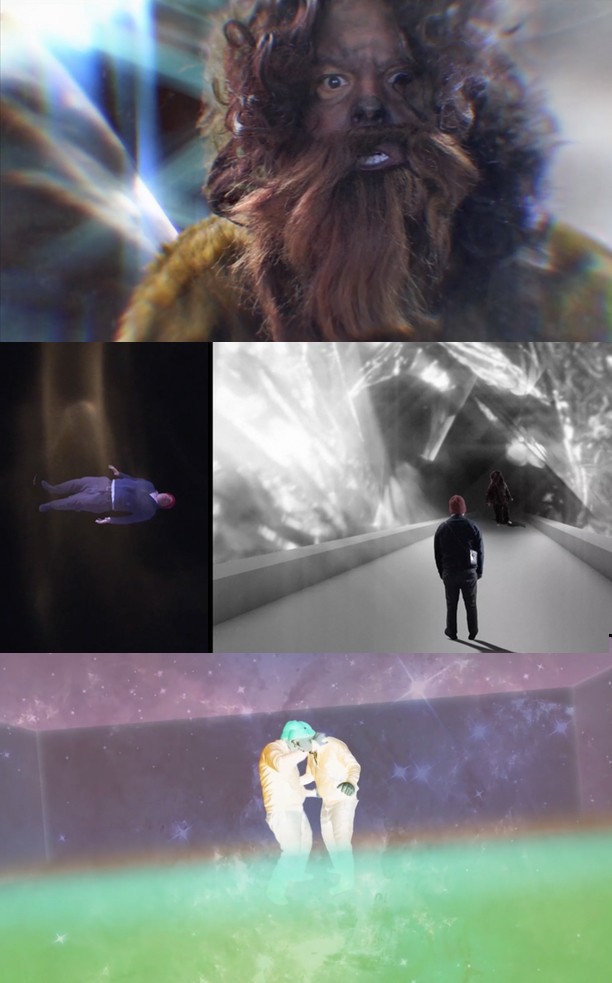 by Aneleise Ruggles | March 18, 2019
Artist Name:
Michael Lewy
Where are you from?
Jamaica Plain, MA
What is your primary artistic medium?
Video
Please talk a little bit about your artistic practice. What does your creative process look like? Where do you create your artwork? How long does one piece take to create from start to finish?
I am a project based artist, right now I am working on a project called Bigfoot Island - Here is a short Blurb explaining it. This series, Bigfoot Island, suggests a children's television show that might have existed between  the channels, a reconstructed diary of channel surfing from my childhood. These still and moving images, created with a blend of analog  and digital processes, function both as dioramas to be observed and as a  secret distant world you might explore in person, if only you could  find your way there.
How do you approach creating a self-portrait?
I only really have my self to use in the creation of my videos.
Why do you choose to create self-portraits? Why do you think it is important for artists to create self-portraits?
again I really am the only person I have access to on a regular basis.
What role does social media play in your artistic practice?
I have an instagram.
How do you think a stranger may "perceive" you based on the work that you create?
I'm not sure.
How do you think a stranger may "perceive" you based on your social media profile(s)?
Weird, probably

Learn More: