It's been a season of rebuilding!
In November 2021, when the arts center reopened after the pandemic closure and lobby renovation, we knew that rebuilding our programming wouldn't be easy. Not only were pandemic concerns still high (and rising through early 2022) but the absence of New Rep Theatre left a gap on our stages and in our budget. Continuing construction on our campus has even challenged us to fight the perception from some that the arts center is still closed!
Behind the scenes, the Mosesian Arts staff regrew with new employees joining those who had sustained us through the prior year and a half. New and returning teaching artists, production staff, and artistic partners joined too. On our stages, in our galleries, and in our classrooms, we programmed a growing offering of performances, exhibitions, and arts education for youth and adults with diverse interests.
Rebuilding programming has required bringing our budget back toward pre-pandemic levels too, while striving to attract new audiences, visitors, and students. Government relief grants provided for some lost income, but relief grants aren't sustainable. Going forward, we'll rely much more again on those of you in our community for financial stability.
Donors may choose to support our general fund or capital campaign. General donations go where they're most needed – with the largest part of each gift supporting programs such as Watertown Children's Theatre, visual arts education, exhibitions, and performances. Capital campaign donations will support the final $100,000 to be raised for our reimagined entrance and lobby, and they'll begin a fund to maintain our facility for the future.
However you choose to give, your support is crucial. If you appreciate the work we've done to build up the arts in this community, please join us in supporting our positive, growing, and inclusive arts organization where lives – young and old, of all backgrounds, interests, and abilities – change for the better.
Thank you in advance for your support of our mission, our accomplishments, and our future.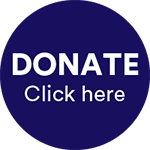 View our 2022 Annual Report
* * *
JOIN THE REIMAGINE CAPITAL CAMPAIGN
Through the generosity of our supporters, we have come such a long way toward reimagining our arts facility. During our building's closure from March 2020 through November 2021, MCA's Facility Committee was hard at work making this project come to life. With major construction complete and a few details yet to finish, we are continuing our Reimagine Capital Campaign. Help us raise the last $50,000 to Reimagine MCA! 
View our Capital Campaign Booklet
Your unrestricted gift will go to where it's needed most, allowing us to continue to provide visual, performing, and literary arts programming that is both accessible and affordable.
Educational programs at the Mosesian Center for the Arts foster self-discovery, creativity, and confidence by providing children and adults from all backgrounds with the opportunity to develop artistic, social, and emotional skills. Performing arts programs develop acting, voice, and movement, and even design and technical skills. Our visual arts classes and workshops inspire students to participate in the arts by picking up a paintbrush, building with clay, creating collages, and much more. Your generous donation will help us provide students in need with tuition assistance for our performing and visual arts classes.
Michael J. Denneen Legacy Fund
The Michael J. Denneen Legacy Fund at the Mosesian Center for the Arts was established in 2018 in honor of Mike, our beloved and respected Board Chair at the time of his passing. Mike gave back to our artistic community in so many ways. Through this fund his legacy will live on, touching the lives of those who participate and appreciate music at the Center by supporting music programming, including Earfull, and the purchase of related sound equipment – both of which Mike was extremely passionate about. Hans Christian Andersen may have said it best, "Where words fail, music speaks."
WCT Dinah Lane Theater Arts Fund
The WCT Dinah Lane Theater Arts Fund was established on the occasion of WCT's 20th Anniversary Celebration to honor WCT Founder and Artistic Director, Dinah Lane. The mission of the fund is to sponsor theater arts events and performances FREE to all. Programs such as master classes, artists-in-residence, technical theater activities, and special performances to supplement core programming of WCT are supported by this fund.
To donate to one of the specialized named funds, please select general donations from the dropdown menu after clicking DONATE and write in your gift designation.