What a ride the past two years have been!
After program cancellations and serious staff reductions when the pandemic began, the Mosesian Center for the Arts strived to come back strong in our 2020-2021 season. We put our efforts into virtual performing arts programming for children and teens, online exhibitions and social media to keep Mosesian Arts visible among all ages, and an annual benefit specifically created for video that reintroduced the community to our building's past and looked optimistically toward the future.
The highlight of 2021 was a major renovation of our lobby, gallery space, and classrooms. If you haven't visited since we've reopened in November 2021, you're sure to be stunned when you see the space again!
We've experienced a few years of financial ups and downs as well. Before March of last year, fiscal year 2020 was projected to be our most successful yet. After March, MCA lost 90% of our earned income due to cancelled programming. State and Federal relief grants and the support of our donors saved us from closure and longer furloughs, and that same funding allows us to take some financial risks in our programming this year. Relief grants by their nature aren't sustainable though, and so we'll rely on our community of donors to return us to financial stability over the coming years.
Your support is crucial right now. We need the arts more than ever for healing and stability in our lives and our communities. Please join me in supporting a positive, inclusive, artistic home where spirits and lives—young and old, of all backgrounds and abilities—change for the better in our community and beyond.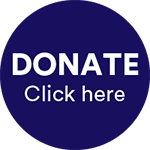 View our Annual Report
JOIN THE REIMAGINE CAPITAL CAMPAIGN
Through the generosity of our supporters, we have come such a long way toward reimagining our arts facility. During our building's closure from March 2020 through November 2021, MCA's Facility Committee was hard at work making this project come to life. With major construction complete and a few details yet to finish, we are continuing our Reimagine Capital Campaign. Help us raise the last $300,000 to Reimagine MCA!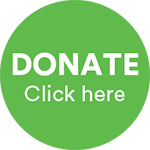 View our Capital Campaign Booklet
Your unrestricted gift will go to where it's needed most, allowing us to continue to provide visual, performing, and literary arts programming that is both accessible and affordable.
Educational programs at the Mosesian Center for the Arts foster self-discovery, creativity, and confidence by providing children and adults from all backgrounds with the opportunity to develop artistic, social, and emotional skills. Performing arts programs develop acting, voice, and movement, and even design and technical skills. Our visual arts classes and workshops inspire students to participate in the arts by picking up a paintbrush, building with clay, creating collages, and much more. Your generous donation will help us provide students in need with tuition assistance for our performing and visual arts classes.
Michael J. Denneen Legacy Fund
The Michael J. Denneen Legacy Fund at the Mosesian Center for the Arts was established in 2018 in honor of Mike, our beloved and respected Board Chair at the time of his passing. Mike gave back to our artistic community in so many ways. Through this fund his legacy will live on, touching the lives of those who participate and appreciate music at the Center by supporting music programming, including Earfull, and the purchase of related sound equipment – both of which Mike was extremely passionate about. Hans Christian Andersen may have said it best, "Where words fail, music speaks."
WCT Dinah Lane Theater Arts Fund
The WCT Dinah Lane Theater Arts Fund was established on the occasion of WCT's 20th Anniversary Celebration to honor WCT Founder and Artistic Director, Dinah Lane. The mission of the fund is to sponsor theater arts events and performances FREE to all. Programs such as master classes, artists-in-residence, technical theater activities, and special performances to supplement core programming of WCT are supported by this fund.
To donate to one of the specialized named funds, please select general donations from the dropdown menu after clicking DONATE and write in your gift designation.