Contact Us
Administrative Hours:
Monday-Friday,
10:00 AM-6:00 PM
Gallery and Box Office Hours:
Wednesday-Saturday,
1:00-8:00 PM
Main Phone Number:
617-923-0100
Arts Education Office:
617-926-ARTS (2787)
For arts education inquiries, please email
education@mosesianarts.org
For ticketing inquires, please email
tickets@mosesianarts.org
For fundraising, sponsorships, and membership please email
development@mosesianarts.org
For rental inquiries, please email
rentals@mosesianarts.org
For general inquiries, please email
info@mosesianarts.org
Our Staff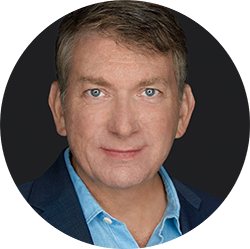 Darren Farrington
Executive Director
darrenfarrington@mosesianarts.org
617-923-0100 x 8301
Darren is an experienced and passionate arts administrator, educator, theater maker, and arts advocate. Darren comes to MCA by way of No Boundaries Youth Theater in New Britain, Connecticut, which he co-founded in 2010 for children and teens in under-resourced school districts. Darren has also worked as Administrator and State Arts Advocacy Captain for the Connecticut Arts Alliance, a statewide nonprofit advocacy organization for arts and culture. 
Darren holds a Master of Fine Arts degree from Columbia University School of the Arts and a JD from Fordham University with a focus on Media and Entertainment Law. He also attended the College of the Holy Cross in Worcester. As a theater producer, Darren's training and work experience include nonprofit and commercial venues on Broadway, Off Broadway, and in regional, community, and youth theaters. 


* * *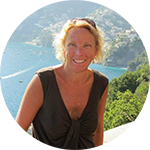 Jeannette Belcher-Schepis
Director of Development
jeannette@mosesianarts.org
617-923-0100 x 8300
Jeannette is a passionate arts advocate and fundraiser dedicated to inclusion and building community. Nearly two decades ago, she enrolled her son in a Watertown Children's Theatre production and has been involved ever since. She served on the WCT Board of Trustees for seven years, and was Chair of the WCT Council 2013-2021, leading numerous fundraising initiatives while also a member of MCA's Board of Directors.
Jeannette has an extensive background in sales, grant management, and social research, and is a graduate of Boston College (MS) and Boston University's Questrom School of Business (BS/BA) where she also received a Certificate in Professional Fundraising.  When not fundraising, Jeannette can be found roaming Rockport's beaches in search of sea glass, or planning her next adventure to experience the arts in a new place with her family.


* * *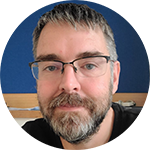 Sean Dooley
Director of Theater Operations and Facilities
seandooley@mosesianarts.org
617-923-0100 x 8306
Sean Dooley has been working professionally in theaters in Boston, Chicago, and New York for the past twenty years. Eager to learn new skills, he has worked his way up and shifted from front of house operations to work on concerts and theatrical productions in a variety of capacities.
 * * *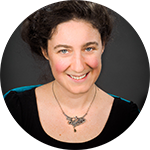 Coriana Hunt Swartz
Patron Services Manager
corianahuntswartz@mosesianarts.org
617-923-0100 x 8302
Coriana Hunt Swartz is a theatermaker, textile artist, clothing historian, and avid community builder. She is a member of the collaborative leadership team of Flat Earth Theatre, which performs regularly in the MCA Black Box, and is also active in the Small Theatre Alliance of Boston, the Watertown Transportation Task Force, and the Brookfield Vermont Historical Society.


* * *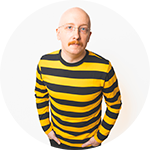 Matt Jatkola
Director of Creative Services and Design
mattjatkola@mosesianarts.org
617-923-0100 x 8307
Matt Jatkola is an artist, designer, songwriter, and musician. He graduated from Montachusett Regional Vocational Technical High School, focusing on Graphic Communications, and holds a Bachelor of Science degree from Fitchburg State University in Interdisciplinary Humanities, focusing on art, music, and philosophy. Since joining the Mosesian Center for the Arts in 2007, he has installed every art exhibition and overseen branding and design for our organization and its programs. He's a touring musician and songwriter who can be seen and heard as the front person of his power-pop band JATK.


* * *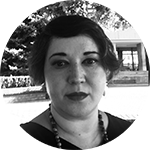 Boriana Kantcheva
Director of Visual Arts
borianakantcheva@mosesianarts.org
617-923-0100 x 8305
Boriana Kantcheva, originally from Bulgaria, has lived and worked in the Boston area for over 20 years. She has received a BFA from Massachusetts College of Art and an MFA from School of the Museum of Fine Arts and Tufts University joint degree program. She has worked as an assistant teacher at the Carpenter Center for Visual and Environmental Studies where she has received several Harvard University Certificates of Distinction in Teaching awards. She previously managed Chandler Gallery at Maud Morgan Arts Center. Boriana has participated in numerous art shows in the Boston area and beyond. Currently, her work can be seen at 13 Forest Gallery.
* * *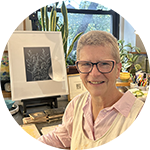 Peg O'Connell
Director of Finance and Administration
pegoconnell@mosesianarts.org
617-923-0100 x 8303
Peg has been an accountant for various nonprofit organizations for 20 years. She is passionate about the visual arts, a commissioner for the Brookline Commission for the Arts (local cultural council), and a working artist at Station Street Studios, an artist collaborative in the heart of Brookline Village.
* * *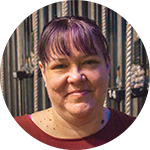 Deidre Purcell
WCT Producing Director
deidrepurcell.wct@mosesianarts.org
617-923-0100 x 8332
Deidre Purcell received her BA in Theatre Arts from Drew University, and her MA in Theatre Education from Emerson College. Since beginning in 2004 as the Stage Manager for Bye Bye Birdie, she has been a part of the WCT team as a stage manager, director, communications manager, and teaching artist in playwriting and technical theatre. She has also worked as a freelance stage manager and director in the Greater Boston area.
 * * *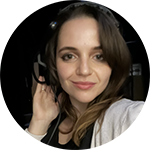 Alexis Rappaport
Production and Facilities Coordinator
alexisrappaport@mosesianarts.org
617-923-0100 x 8308
Alexis Rappaport is a producer, director, and performer originally from Worcester, MA. She holds a BA in Theatre and Psychology from the College of the Holy Cross. She also completed a postgraduate apprenticeship in Production Management from Gloucester Stage Company. In her role as Production Coordinator, Alexis is passionate about connecting with emerging artists to create experiences that promote inclusivity and spark creativity and joy.
 * * *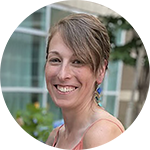 Alexa Steele
Arts Education Assistant
alexasteele@mosesianarts.org
617-923-0100 x 8330
Alexa began working as a freelance costume designer in the Greater Boston area in 2015. She joined the Watertown Children's Theatre team as assistant costume designer for 2019's Mary Poppins and has continued to costume design shows in each season. Soon after she began taking on support staff and teaching roles. Her role as Arts Education Assistant sees her helping the Mosesian Center for the Arts and WCT to encourage children's interest in art and theater.


* * *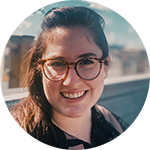 Sarah Winters
Director of Youth Education
sarahwinters@mosesianarts.org
617-923-0100 x 8330
Sarah is an artist, designer and educator based in Somerville, MA. Her work spans many disciplines including costume design, visual arts, and floral design. She has a background in Expressive Arts Therapy through Lesley University. As Director of Youth Education at the Mosesian Center for the Arts she creates exploration based programming for participants Gr. K-12 throughout the greater Boston area.


* * *