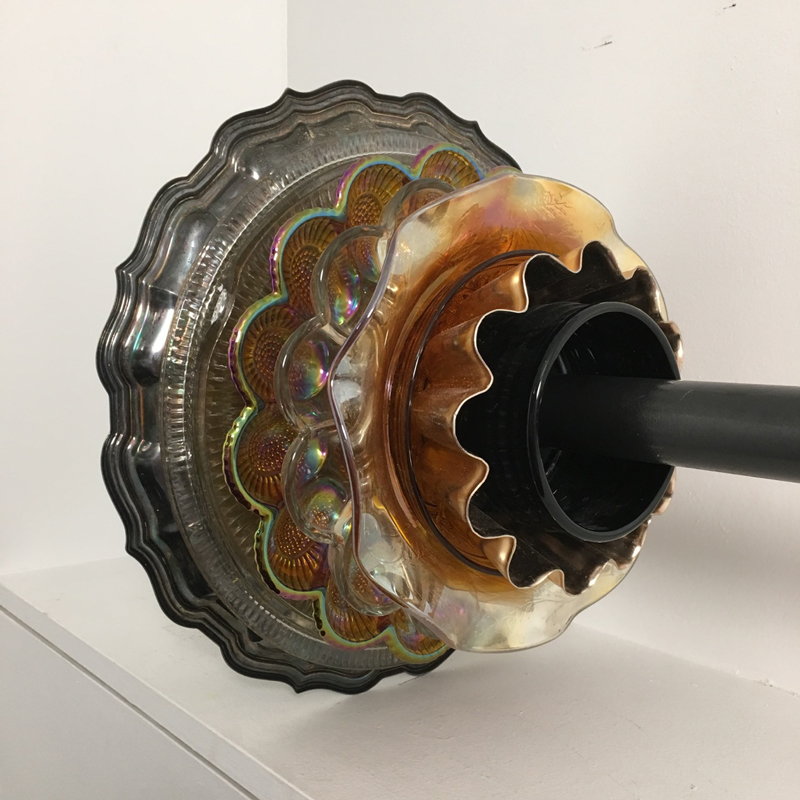 by Kimberly Thompson Panay | June 16, 2017
How long have you been making art in this style?
The current body of work has been developing over the past two years, before that I was working primarily in garment design and as a drag performer, Aquanette Prudence Jones.
Who are your influences?
The line of research for my works stems from an interest in artists like Paul Thek, David Wojnarowicz, and Peter Hujar; queer artists who were victims of the AIDS crisis. In terms of aesthetics, Nick Cave, Rashid Johnson, and Arlene Schechet, are some contemporary artists that I find have mastered multi-media installation. A great deal of work is also influenced by the traditions, identities, and superstitions of ancestry.
Where do you create your work?
I work out of a studio at the Artisan's Asylum in Somerville, MA (PHOTO: My father in my Studio)
Do you listen to music when working and if so, what type/who?
I actually prefer to work with just ambient noise of the studio. Sometime music can be too much of a time-marker for the day and I like to focus on the pace of work. If i do though, usually Patti Smith, Sylvester, Grace Jones, and Tuneyards rank as heavy rotation.
Do you have a favorite piece of art you've created or project you've worked on and why?
I don't think I can choose, I just hope with each step forward, I continue to love and question what I'm making.
LEARN MORE:
Website: www.davejbermingham.com
Instagram: Aquanetteisbermingham