An Update from Our Executive Director:
Dear MCA Community,
I hope that you are safe and healthy.  We all know that art and creativity can flourish and inspire us during dark times.  So, we feel that supporting and cultivating artistic expression is particularly important now.
Though the MCA has lost substantial revenue and our building is closed, our staff is working from home to provide fresh programming and continue to keep our community connected.
We have changed our programming to adjust to our new reality - alone together - transforming classes to online formats, as well as creating new online visual and performing art experiences.
As Executive Director of the Mosesian Center, I continue to be inspired by the creativity, flexibility, and generosity of our artist communities, staff, and friends. I feel blessed to be a part of such a caring community. We have seen our fabric artists come to the aid of our First Responders by making masks, donors step up in unprecedented ways, and artists learn new tools while donating their time and expertise.
This global pandemic has reminded us all of the fragility and interdependency of our human community, where we have, and I continue to witness our community utilizing our gifts to help each other.
So, thank you to those of you who have volunteered, donated, and continued to stand by us at this unprecedented time. With your help, the Mosesian Center will continue to do its part.
We all look forward to the time when we can gather safely and celebrate our community together again, until then we appreciate your support of the MCA during this challenging time.
* * *
Staff is working remotely so we recommend email as the best form of communication for questions or concerns. If you are unsure of who to contact, you can always email info@mosesianarts.org for assistance. The Box Office will also be available for your future ticketing needs by calling 617-923-8487. Please see below for specific program information.
We will continue to monitor the directives of the CDC, Massachusetts Department of Public Health, and the Watertown Health Department and Public Schools and will provide updates on phased re-opening procedures and future programming dates as they become available.
* * *
Arts Education Continues Online
Please see our Visual and Performing Arts online offerings here.
* * *
Anti-Racism and Cultural Equity
Please see our page on Anti-Racism and Cultural Equity here.
* * *
MCA Member Spotlight
MCA Members Missy Shay and Adrienne Sloane Make Masks for First Responders.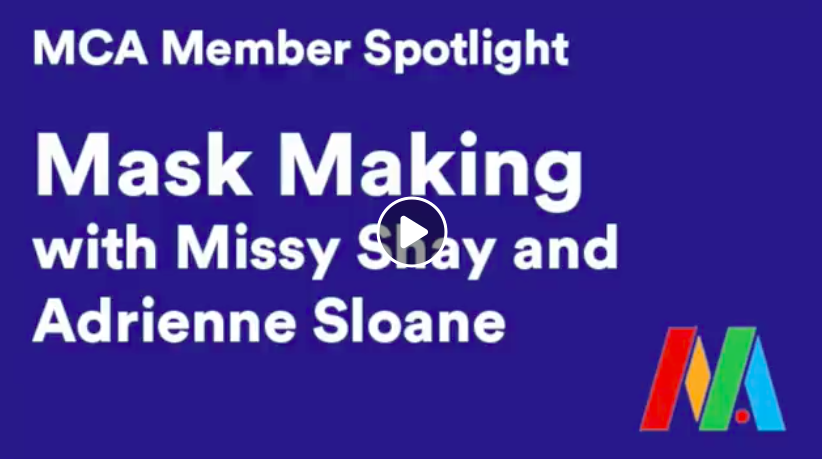 * * *
Covid-19 Funding and Resources for Artists
A running list of resources for Artists, Freelancers, and workers in the Arts Community in need can be found here.
The Massachusetts Cultural Council is also offering guidance and resources for Individuals and Organizations here.
* * *
Policies
Education Registration
See Refund Policy page for more information.
Ticketing
Ticket sales through our Box Office are final and cannot be refunded or exchanged.
Types of Payment
Our Box Office accepts cash, checks, and major credit cards including MasterCard, Visa, American Express, and Discover.
Fees
The Mosesian Center for the Arts is committed to keeping ticketing fees as low as possible and transparent to our patrons. Each ticket incurs an Mosesian Center for the Arts facility fee and a handling fee.
Late Seating
Latecomers will be seated at the discretion of the management, in the most easily accessible seats, in order to minimize distractions to audience and performers.
Recording
Photography, videography, and audio recordings are strictly prohibited for performances
Please note beverages purchased from the Mbar are permitted in theater spaces but outside food and beverages are strictly prohibited