Wanna Become a Member?
From the grassroots establishment of an arts and arts education center to the reimagining of a local and regional destination for the arts, community has always been important to MCA — whether it's our community at the Arsenal on the Charles, in Watertown, or in Greater Boston.
We've also long known that "art changes lives." Our Membership program invites our community to involve the arts in their own lives and — through a donation — to support our work inspiring more individuals, more families, more students, more seniors, and everyone in our region.
With the following categories, we've reimagined and simplified membership levels and corresponding benefits:
 
$25 to $99 | Insider
• Email blasts to be first to hear about performances, programs, classes, and other events
• Invitations to Members only events
• Eligible for Members' Art Exhibition
• Early access for fall, winter, and spring classes
 
$100 to $499 | Contributor
• All MCA Insider benefits plus
• Pair of tickets to a select MCA produced event (exceptions may apply)
 
$500 to $999 | Supporter
• All MCA Contributor benefits plus
• VIP tour of MCA's reimagined facility for up to six family members or friends
 
$1,000 and above | Patron
• All MCA Supporter benefits plus
• One free class or workshop per year
• 10% discount on space rentals for private parties and events
 
To become a Member, click here to visit our Donation page. With a donation of $25 or more, you automatically become an MCA Member. You can even choose to direct your gift to general operations and programming, tuition assistance, our capital campaign, or our special WCT 40th Anniversary fund.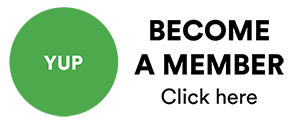 The tax-deductible amount of each gift is affected by benefits received. Donors may also choose to receive no benefits.
Membership begins in the month of an individual gift and extends for one year. Members who make multiple gifts during a year may advance to the next membership category and be able to take advantage of those benefits for the remainder of the membership term.