Contact Us
Administrative Hours:
Monday-Friday,
10:00 AM-6:00 PM
Gallery Hours:
Wednesday-Saturday,
1:00-8:00 PM
Box Office Hours:
Wednesday - Saturday,
3:00-8:00 PM
Main Phone Number:
617-923-0100
WCT Box Office & Arts Education Office:
617-926-ARTS (2787)
For arts education inquiries, please email
education@mosesianarts.org
For ticketing inquires, please email
tickets@mosesianarts.org
For fundraising, sponsorships, and membership please email
development@mosesianarts.org
For rental inquiries, please email
rentals@mosesianarts.org
For general inquiries, please email
info@mosesianarts.org
Our Staff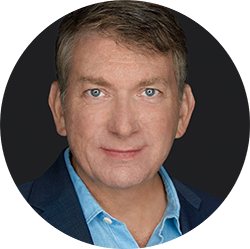 Darren Farrington
Executive Director
darrenfarrington@mosesianarts.org
617-923-0100 x 8301
Darren is an experienced and passionate arts administrator, educator, theater maker, and arts advocate. Darren comes to MCA by way of No Boundaries Youth Theater in New Britain, Connecticut, which he co-founded in 2010 for children and teens in under-resourced school districts. Darren has also worked as Administrator and State Arts Advocacy Captain for the Connecticut Arts Alliance, a statewide nonprofit advocacy organization for arts and culture. 
Darren holds a Master of Fine Arts degree from Columbia University School of the Arts and a JD from Fordham University with a focus on Media and Entertainment Law. He also attended the College of the Holy Cross in Worcester. As a theater producer, Darren's training and work experience include nonprofit and commercial venues on Broadway, Off Broadway, and in regional, community, and youth theaters. 


* * *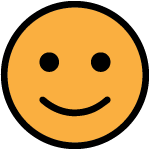 Jeannette Belcher-Schepis
Director of Development
jeannette@mosesianarts.org
617-923-0100 x 8300


* * *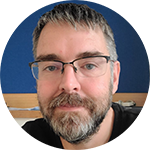 Sean Dooley
Director of Theater Operations and Facilities
seandooley@mosesianarts.org
617-923-0100 x 8306
Sean Dooley has been working professionally in theaters in Boston, Chicago, and New York for the past twenty years. Eager to learn new skills, he has worked his way up and shifted from front of house operations to work on concerts and theatrical productions in a variety of capacities.
 * * *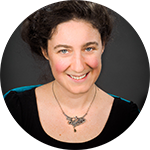 Coriana Hunt Swartz
Patron Services Manager
corianahuntswartz@mosesianarts.org
617-923-0100 x 8302
Coriana Hunt Swartz is a theatermaker, textile artist, clothing historian, and avid community builder. She is a member of the collaborative leadership team of Flat Earth Theatre, which performs regularly in the MCA Black Box, and is also active in the Small Theatre Alliance of Boston, the Watertown Transportation Task Force, and the Brookfield Vermont Historical Society.


* * *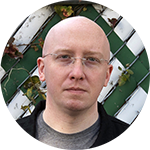 Matt Jatkola
Director of Creative Services and Design
mattjatkola@mosesianarts.org
617-923-0100 x 8307
Matt Jatkola is an artist, designer, songwriter, and musician. He has been involved in many creative exhibition, graphic, and web design projects at the Mosesian Center since 2007, as well as being a touring musician, songwriter/composer, and Jeopardy! enthusiast.


* * *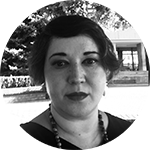 Boriana Kantcheva
Director of Visual Arts
borianakantcheva@mosesianarts.org
617-923-0100 x 8305
Boriana Kantcheva, originally from Bulgaria, has lived and worked in the Boston area for over 20 years. She has received a BFA from Massachusetts College of Art and an MFA from School of the Museum of Fine Arts and Tufts University joint degree program. She has worked as an assistant teacher at the Carpenter Center for Visual and Environmental Studies where she has received several Harvard University Certificates of Distinction in Teaching awards. She previously managed Chandler Gallery at Maud Morgan Arts Center. Boriana has participated in numerous art shows in the Boston area and beyond. Currently, her work can be seen at 13 Forest Gallery.
 * * *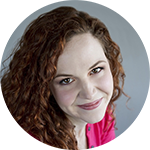 Allison MacLaury
Director of Education
allisonmaclaury@mosesianarts.org
617-923-0100 x 8331
Allison MacLaury is an educator, director/choreographer, classically trained dancer, and performer from Atlanta, GA. She joined the WCT family in 2016 and has had the joy of teaching hundreds of students both onsite and offsite, as well as choreographing and directing numerous productions. In her role as the Director of Education, she strives to foster community while inspiring confidence in youth and their ability to enact change through the arts.
* * *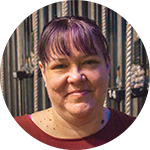 Deidre Purcell
WCT Production Manager
deidrepurcell.wct@mosesianarts.org
617-923-0100 x 8332
Deidre Purcell received her BA in Theatre Arts from Drew University, and her MA in Theatre Education from Emerson College. Since beginning in 2004 as the Stage Manager for Bye Bye Birdie, she has been a part of the WCT team as a stage manager, director, communications manager, and teaching artist in playwriting and technical theatre. She has also worked as a freelance stage manager and director in the Greater Boston area.
 * * *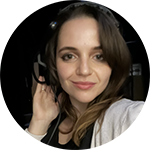 Alexis Rappaport
Production and Facilities Coordinator
alexisrappaport@mosesianarts.org
617-923-0100 x 8308
Alexis Rappaport is a producer, director, and performer originally from Worcester, MA. She holds a BA in Theatre and Psychology from the College of the Holy Cross. She also completed a postgraduate apprenticeship in Production Management from Gloucester Stage Company. In her role as Production Coordinator, Alexis is passionate about connecting with emerging artists to create experiences that promote inclusivity and spark creativity and joy.
* * *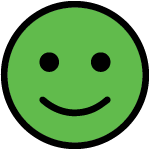 Betty Walker
Director of Finance
bettywalker@mosesianarts.org
617-923-0100 x 8303


* * *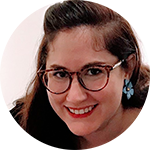 Sarah Winters
Arts Education Coordinator and Summer Program Director
sarahwinters@mosesianarts.org
617-923-0100 x 8331
Sarah is an artist, designer and educator based in Somerville, MA. Her work spans many disciplines including costume design, visual arts, and floral design. She has a background in Expressive Arts Therapy through Lesley University. As Summer Program Director and Arts Educator Coordinator at the Mosesian Center for the Arts she creates exploration based programming for participants Gr. K-12 throughout the greater Boston area.


* * *