Support the MCA during the Covid-19 Pandemic 
With great sadness, we are accepting the reality that our Spring programming will not be taking place this year. As the current state of affairs changes by the minute, we could not see a scenario where it would be safe or responsible to promote gathering in large groups in the immediate future.
With refunds to be issued for classes and productions, lost rental income, and loss of concessions revenue, make a donation here to allow us to continue serving our wonderful community.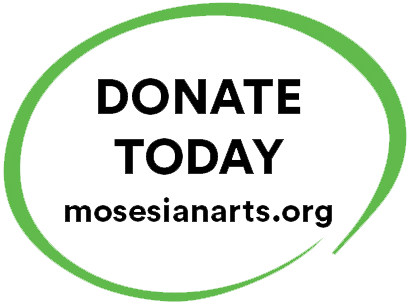 Donate
The Mosesian Center for the Arts is dedicated to producing engaging, inclusive, and affordable artistic experiences for people of all ages, backgrounds, and abilities. We provide 120,000 visitors annually from 68 communities in the Greater Boston region with access to high quality arts and cultural activities, including theatrical productions, concerts, visual and performing arts classes, literary readings, and exhibitions.
Without your support, none of our work would be possible.
Ticket sales, class tuition, and space rentals make up 70% of our income – we rely on donations to meet our operating costs and keep our programming affordable. Your support helps us keep our lights on, produce a broad mix of low cost and free programming, and provide families in need with tuition assistance. thank you.
There are many ways to give to the MCA. Questions? Please contact development@mosesianarts.org.
MCA General Donation
Your unrestricted gift will go to where it's needed most, allowing us to continue to provide visual, performing, and literary arts programming that is both accessible and affordable.
The Watertown Children's Theatre fosters self-discovery, creativity, and confidence by providing children from all backgrounds with the opportunity to develop skills in acting, voice, and movement. Your generous donation will help us provide students in need with tuition assistance for our youth performing arts program.
General Tuition Assistance Fund
Our visual arts classes and workshops inspire students of all ages to participate in the arts by picking up a paintbrush, building with clay, creating collages, and much more. Your generous donation will help us provide students in need with tuition assistance for our visual arts classes.
Michael J. Denneen Legacy Fund
The Michael J. Denneen Legacy Fund at the Mosesian Center for the Arts was established in 2018 in honor of Mike, our beloved and respected Board Chair at the time of his passing. Mike gave back to our artistic community in so many ways. Through this fund his legacy will live on, touching the lives of those who participate and appreciate music at the Center by supporting music programming, including Earfull, and the purchase of related sound equipment – both of which Mike was extremely passionate about. Hans Christian Anderson may have said it best, "Where words fail, music speaks."