We're bouncing back...
At long last, we're beginning to see many metrics—performances, tickets sold, students enrolled—bounce back from pandemic lows. While they haven't reached the heights of four years ago, these numbers are moving in a positive direction. Thanks to support from community members like you, individual donations and memberships have been increasing as well!
Indeed, we choose to believe that the reasons to be optimistic this year outweigh the challenges: in November, we celebrated "40 Seasons of Love," the anniversary of Watertown Children's Theatre, with one of the largest crowds ever gathered in the arts center; we reached our capital campaign challenge goal to rename the black box in honor of WCT Founding Artistic Director Dinah Lane; we filled several weeks of our Summer Stages & Studios youth program (registration for Summer 2024 opens January 16!); we're welcoming more performers and performance companies to our stages; and we're seeing more performances sell out!
This isn't to say that the challenges are gone: expenses far exceed what they were four years ago; government emergency relief programs that supported the arts, nonprofits, and other businesses since 2020 have expired; and, as you've likely heard, our resident theater company, New Rep, has closed after 40 seasons. As always, we'll rely on our community's support in several ways—through purchasing tickets and attending events, enrolling in youth and adult performing and visual arts classes, telling others about our diverse offerings and event spaces, and contributing a tax-deductible gift when you're able.
Donors may choose to support our general fund or the Watertown Children's Theatre 40th Anniversary Fund. General contributions go where they're most needed—with the largest part of each gift supporting arts education, exhibitions, and performances. WCT Anniversary Fund donations will support youth performing arts programming.
If you value the work we've done to lift the arts in this community, please join us in ensuring that our venue and programming continue to serve artists, students, theatergoers, and gallery visitors for many years to come!
We appreciate your continued support, and we wish you and your family a happy, healthy, safe, and art-full holiday season!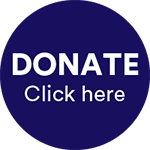 View our 2023 Annual Report
* * *
Capital Campaign
Through the generosity of our supporters, we have come such a long way toward reimagining our arts facility. During our building's closure from March 2020 through November 2021, MCA's Facility Committee was hard at work making this project come to life. In order to maintain our facility and be prepared for future systems repairs and replacement, our Reimagine Capital Campaign continues and your donations are much appreciated.
View our Capital Campaign Booklet
* * *
Ways to give
Annual Fund / General Donation
Your unrestricted gift will go to where it's needed most, allowing us to continue to provide visual, performing, and literary arts programming that is both accessible and affordable.
Educational programs at the Mosesian Center for the Arts foster self-discovery, creativity, and confidence by providing children and adults from all backgrounds with the opportunity to develop artistic, social, and emotional skills. Performing arts programs develop acting, voice, and movement, and even design and technical skills. Our visual arts classes and workshops inspire students to participate in the arts by picking up a paintbrush, building with clay, creating collages, and much more. Your generous donation will help us provide students in need with tuition assistance for our performing and visual arts classes.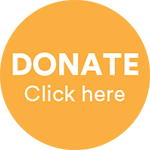 * * *
Other ways to give
We are happy to accept gifts of stock. Please email development@mosesianarts.org to find out more.
We are happy to accept planned gifts and bequests. Please email development@mosesianarts.org to find out more.
Donor-Advised Funds (DAF) are a tax-efficient way to manage charitable donations. Please use the widget below to donate, or email development@mosesianarts.org to find out more.