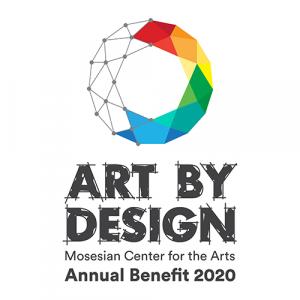 NOTE ON POSTPONEMENT:
As you know, the Covid-19 crisis has reached pandemic level and new area cases are being diagnosed daily. With guidelines and preventative recommendations rapidly evolving, we continue to keep patron health and safety at the top of our priorities.
Out of an abundance of caution, it is with great sadness that we must announce the difficult decision to postpone the Art By Design Annual Benefit at this time. We hope to provide a new reception date to celebrate our awardees Sasaki and Jonathan Bockian in the very near future (most likely towards the end of June.)
As our largest fundraising event of the year, monies raised account for a significant portion of our contributed income. In an effort to continuing providing the high quality and low cost Arts Education and Programming that our community so greatly values – and underserved populations desperately need - we are asking today if you will consider a tax deductible donation to our Art By Design Online Fundraiser.
With the uncertainty of the days and weeks ahead, your generosity will help us reach our fundraising goal as we endeavor to enrich the lives of diverse audiences and participants by providing exceptional experiences in theatre, visual, and literary art.
* * *
Join us April 7, 2020 for Art by Design: Mosesian Center for the Arts Annual Benefit 2020 - a thought provoking evening exploring the intersection of culture and collaboration featuring exceptional entertainment, great food, wonderful friends, and a celebration of those who have made our community - and our world - more beautiful.

This year, we are proud to honor two Mosesian Awardees whose incomparable achievements have resonated in Watertown and around the world:

Sasaki – 2020 Mosesian Award for the Arts
Sasaki, a global interdisciplinary design firm based in Watertown, infuses all of their projects with an innovative approach, boundless curiosity, and passion for what they do. Sasaki has received over 800 national and international design awards recognizing their indelible impact.

Jonathan Bockian – 2020 Mosesian Community Award
Recently retired after volunteering as our lawyer for 20 years, Jon has been instrumental in the Center's establishment and continued success. He currently serves on the Watertown Community Preservation Committee and the Watertown Transportation Task Force.
Tuesdays, 06:00 pm
April 07 - April 07, 2020
Mainstage
$125.00