WCT PRESENTS DISNEY'S FROZEN JR.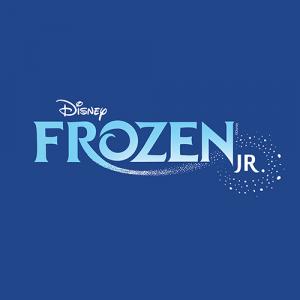 MainStage Musical
Grades 3-6
"Let It Go" and join WCT for this icy tale! Participants bring the magic of Disney to the stage as they sing, dance, and act in a story that shows audiences the power of friendship and being true to yourself.
* * *
NOTE - CANCELLATION OF FROZEN JR. PERFORMANCES:
Thank you so much for your patience as we continue to observe and monitor the COVID-19 situation. I know that many of you have sent individual questions, and we appreciate all of your concerns regarding everyone's health and safety.
Out of an abundance of caution, it is with great sadness that we inform you that we will be cancelling the rehearsals and performances for Frozen Jr. for the remainder of March. With the cooperation of the licensing agency, we hope to be able to offer live performances at a later date, once the health risks of large audience gatherings are no longer a concern. We hope that everyone will be able to join us for this rescheduled performance, and we will be in touch with dates for brush up rehearsals leading up to those dates once they are confirmed.
If you have purchased tickets to the performance, those tickets will be honored at the rescheduled performance dates. If you are unable to attend at the rescheduled time, we hope that you will consider making your ticket purchase a donation. If this is not possible for you, we are happy to honor a refund request.
We know that this news will be difficult for many of our participants who have worked so hard over the past several months, but we hope that we can look at this as a postponement, not a cancellation, and a way to allow everyone to enjoy the performance at a later date when health and safety concerns will be less likely to prevent audience members from attending and enjoying the show.
* * *
Music and Lyrics by
Kristen Anderson-Lopez & Robert Lopez
Book by
Jennifer Lee
Based on the Disney film written by Jennifer Lee
and directed by Chris Buck & Jennifer Lee
DISNEY'S FROZEN JR. is presented through special arrangement with Music Theatre International (MTI). All authorized performances materials are also supplied by MTI. www.MTIShows.com
Fridays, 07:00 pm
March 20 - March 22, 2020
Mainstage
$14.00