The Zoom Where It Happens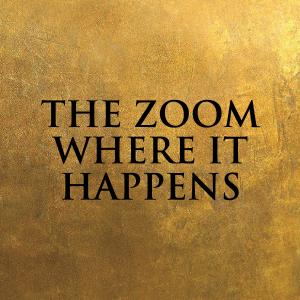 Do not throw away your shot at being part of this brand new program! Through acting, writing, visual art, dramaturgy, music, and movement, participants in this innovative online class will dive deep into the history and cultural context of the exciting Broadway musical Hamilton. Join us to make your mark on history by creating a one-of-a-kind, multimedia final piece! This is a two week program.
Please be advised: this program will include discussions on racism, the history of oppression, and other potentially challenging topics. Some of the content and lyrics from Hamilton that will be studied and played in class contain profanity and references to violence, but students will not be speaking or singing any of these lines in class or when performing. We ask that you use your best judgement on whether the material from Hamilton is appropriate for your child prior to registering. Please reach out to the education team if you have further questions.
M/$485 NM/$500
Rising 3rd-Rising 8th Graders
August 17-21, August 24-28
10:30 am - 12:30 pm
Rachel Maddox (Lead Teaching Artist) is a non-binary playwright and critical educator with a K-6 teaching credential. Since graduating, Rachel has acquired a wide variety of skills at the intersection of their study of theatre and education. They worked in stage management and design on a professional musical production in San Francisco while also working as a Special Education Instructional Support Specialist in the Oakland Unified School District. Upon returning to the East Coast, Rachel worked as a long-term substitute teacher for a 4th/5th grade classroom, and as a teaching artist for Boston-based theatre programs throughout the summer. Most recently, Rachel has been working as a production manager for the Rhode Island Black Storytellers and a freelance teaching artist, while pursuing and developing playwriting.
Eva Murray (Theatre Teaching Artist) (she/her and they/them) is a theatre artist, educator/director, choreographer, and performer dedicated to serving and supporting the magic of young people! Eva believes that we are all students of life and is honored to be able to share in collaboration, creativity, curiosity, and imagination with her students. Eva keeps their dedication to the growth, agency, and expression of young people as their driving force in their classes. They also work as a teaching artist at CityStage Spotlight Program and Wheelock Family Theater, a part-time teacher at the preschool Lemberg Children's Center, the Volunteer Coordinator for The Rhode Island Black Storytellers' Funda Festival, and a Counselor at the Silver Lake Conference Center. Eva is extremely excited about the work and discovery that is championed at WCT!
Renee Silva (Visual Arts Teaching Artist) is a visual artist and educator in Providence, RI and the Boston area. Her work has been shown at the Harvard Ed Portal in Allston, MA, The Boston Convention Center hosted by Boston CyberArts, and the Philadelphia Academy of Fine Arts. In addition to her studio and teaching practice, Renee has a hand-painted line of apparel found at www.nippygibbler.com. Her work can be viewed at www.reneesilva.com.
Youth
Interdisciplinary
(Gr 3-8)
Monday, Tuesday, Wednesday, Thursday, Friday 10:30 am - 12:30 pm
August 17 - August 28, 2020
M/$485.00 | NM/$500.00