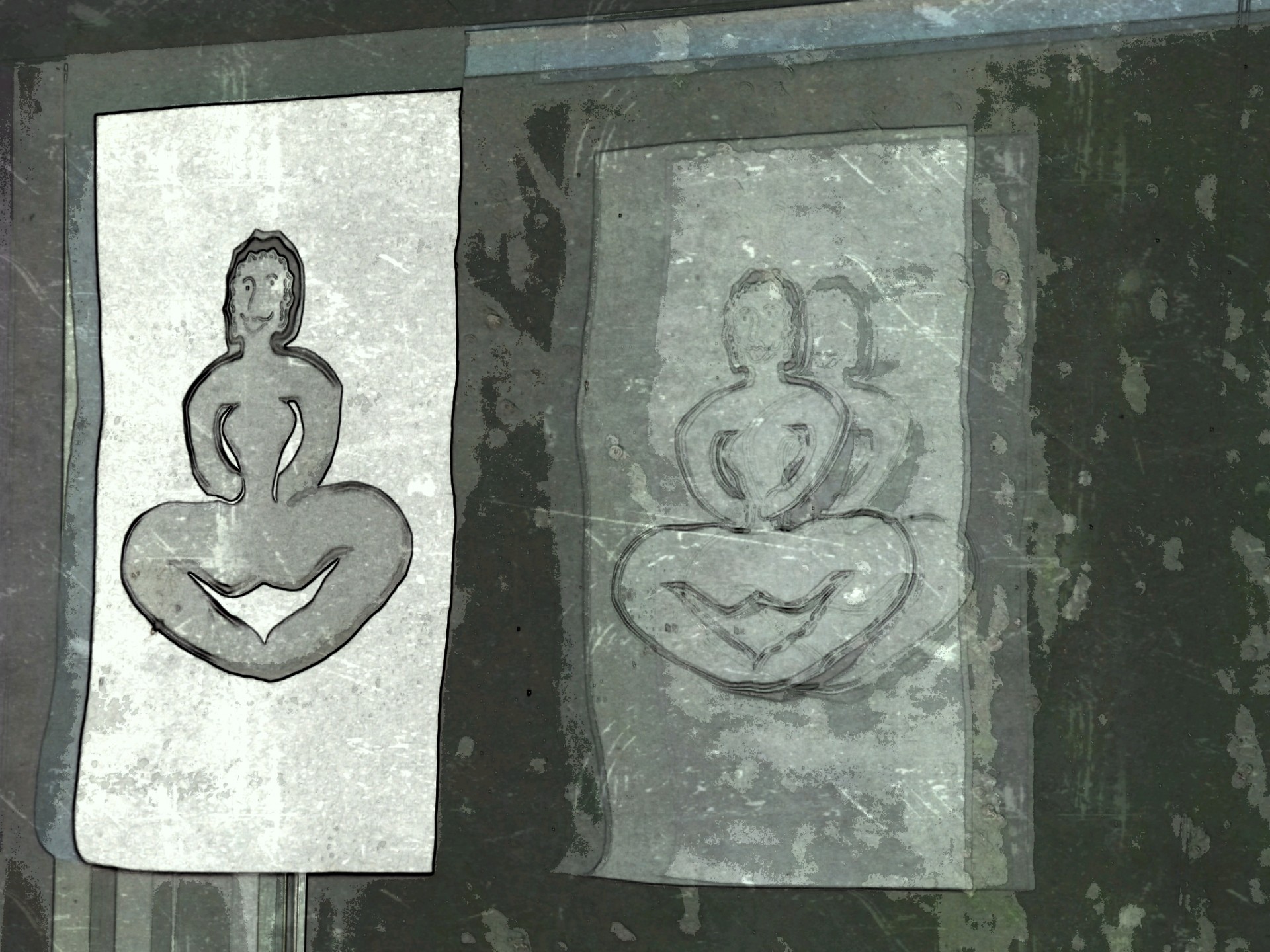 by Aneleise Ruggles | March 9, 2019
Artist Name:
Cathy Weaver Taylor
Where are you from?
Upton MA
What is your primary artistic medium?
photography, collage, assemblage
Please talk a little bit about your artistic practice. What does your creative process look like? Where do you create your artwork? How long does one piece take to create from start to finish?
I work a lot with paper cutouts. I often photograph my collages and use special effects to enhance. I sometimes integrate artwork from the past into current work creating layers of time and meaning. I am lucky to have studio space at home.  I always bring my camera with me, you never know when a moment will present itself. I also take a lot of pics right at home. Creativity can happen anywhere and everywhere.
How do you approach creating a self-portrait?
Who am I? That is the questions to answer and because there are so many facets, there are infinite possibilities for a portrait.
Why do you choose to create self-portraits? Why do you think it is important for artists to create self-portraits?
A self portrait is a time to check in with yourself and see what you see. I think artists in particular are fascinated by how things look. Looking intently at yourself and capturing the essence of who you is a challenge.
What role does social media play in your artistic practice?
I check into face book and twitter and instagram. I promote my art work and shows on face book and send out a monthly artist update by email.
How do you think a stranger may "perceive" you based on the work that you create?
I try to come up with out of the box art  to get people thinking about things. I hope a stranger would see me as innovative.
How do you think a stranger may "perceive" you based on your social media profile(s)?
I don't know... I usually hide behind shadow pics... for the first time in a long time I have an actual real pic of myself on my social media pages b/c of this show.
Learn More: