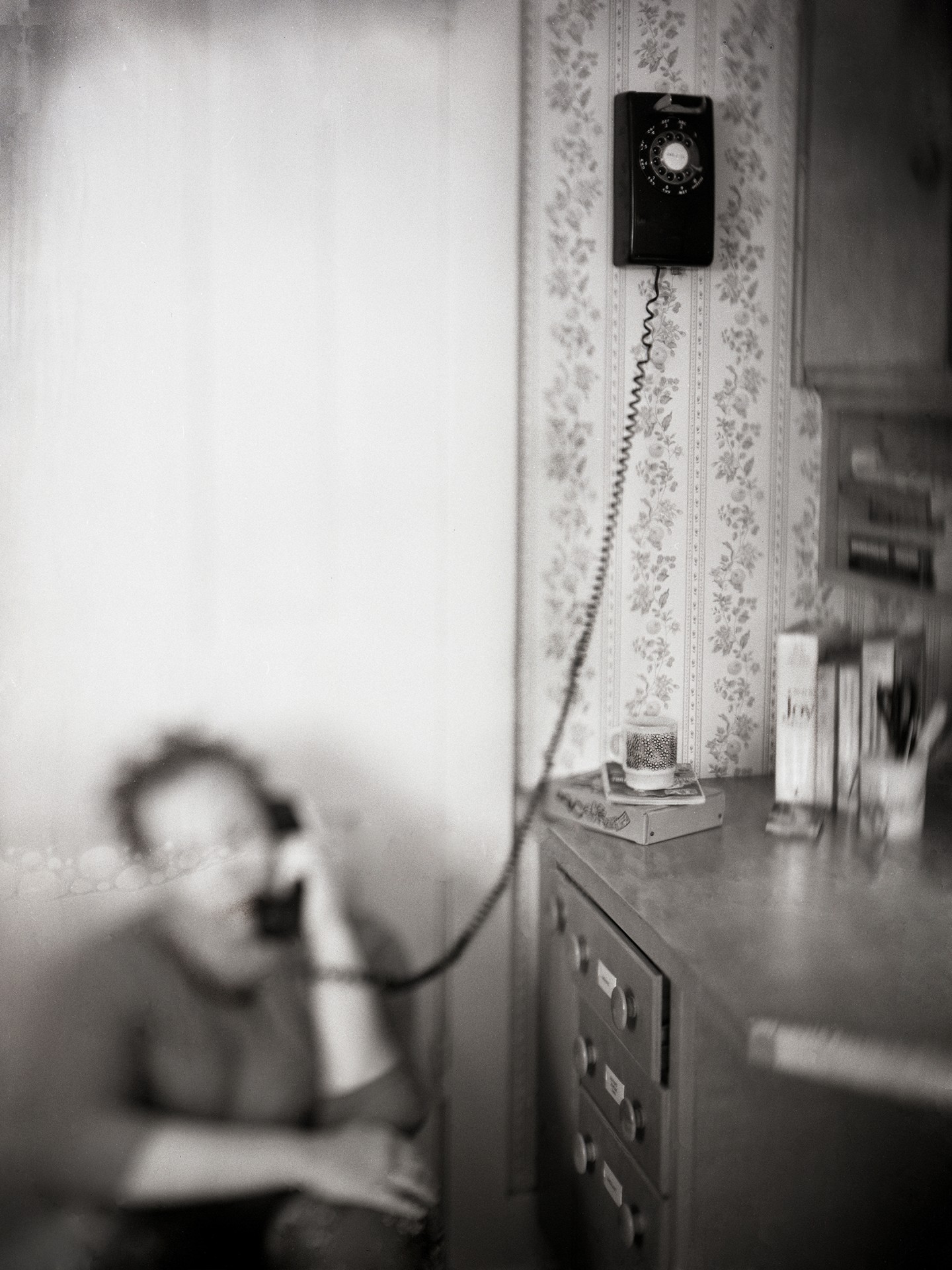 by Aneleise Ruggles | March 16, 2019
Artist Name:
Cara Lee Wade
Where are you from?
Fort Wayne, Indiana
What is your primary artistic medium?
Photography
Please talk a little bit about your artistic practice. What does your creative process look like? Where do you create your artwork? How long does one piece take to create from start to finish?
This body of work is inspired by my grandmothers (Gram and Granny) and began shortly after they were both diagnosed with Alzheimer's Disease.  The process comes from memories, stories from the past and my familial history in photographs.  These pieces were created last summer during an artist residency at Taleamor Park in LaPorte, Indiana.  As far as creation time, the ideas bounce around constantly but sometimes the gestation period is long.  Often rounding up props, clothes and location take the longest amount of time.  I shoot in 4x5 and can tinker in the darkroom forever but overall I'd say each piece takes about one month to complete.
How do you approach creating a self-portrait?
For me, the self portrait is performative.  Once I have cultivated the image, the photograph becomes the record.
Why do you choose to create self-portraits? Why do you think it is important for artists to create self-portraits?
I work in self portrait because this work is about what I see in myself, especially as I grow older, that I remember from my grandmothers. The self portrait is very important. Working with the self is a great way to overcome an artistic block.  It is also a great source of introspection.  As I tell my students, "You are available whenever you need you. Only you knows exactly what is in your head and your heart when it comes time to create art."
What role does social media play in your artistic practice?
I enjoy social media and love discovering new artists and resources but it does not generally factor into my practice.
How do you think a stranger may "perceive" you based on the work that you create?
Sadly, a stranger might perceive me as older than I am due to the nostalgic nature of my work and much of the work is somber so perhaps a stranger might think that I am melancholy.
How do you think a stranger may "perceive" you based on your social media profile(s)?
Much of my social media is photos of my dog, Myrtle and my fiancee and I being weirdos so hopefully my profiles reflect a content and happy person.

Learn More: