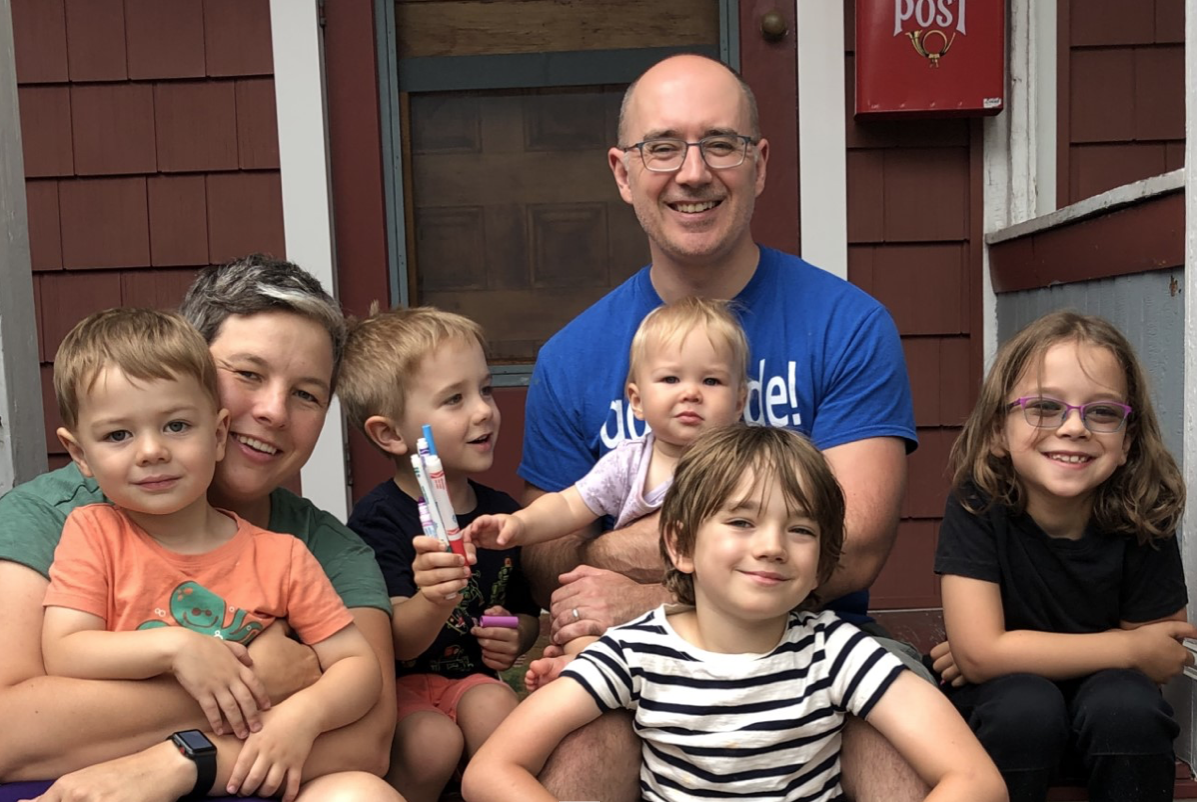 Events
Shows
Get Involved
Watertown Children's Theatre
September 19, 2019
September 16 - 22 is Member Appreciation Week at the Mosesian Center for the Arts! To celebrate, we'll be posting profiles of the incredible artists, students, and patrons who make up our community all week long. Today, Adria Karlsson shares how her whole family participates in the arts at the MCA.
Q. How long have you been involved with the MCA? What first brought you here?     
A. Our family has been involved with the MCA since the fall of 2017 when my oldest child joined Watertown Children Theater's junior players. Since then he and his younger siblings have been avid participants in afterschool, vacation programs, and summer camps!    
Q. How do you participate in the arts at the MCA?     
A. Mostly through Watertown Children's Theater but we always appreciate the art shows that are in the atrium. The "Please Touch" exhibit was one that every member of the family- down to my 11 month old daughter- appreciated!   
Q. What has been your favorite event/experience here?  
A. I think my favorite experience was seeing my eight year old and seven year old and five year old all participate in the Broadway Bootcamp production this summer of "A Frog Named Sam." They were working with Sophie who was a major figure in our house over the last couple years and it was awesome to see all three of them learning and performing together. It was neat to see the skills and confidence they had gained over their time here really come together in different ways on the stage.     
Q. If you could meet any historic or contemporary artist (visual artist, filmmaker, musician, etc) who would you pick? Why?  
A. Probably Lin Manuel Miranda- Hamilton is a big favorite in our house!   
Q. Would you encourage someone else to become an MCA member?   
A. Absolutely! While our entry was through Watertown Children's Theater, it's been wonderful to learn more about the community. I appreciate the weekly access to visual arts in the building and the community the I got to see on display at the 35th anniversary. Our 7 year old is looking forward to her first visual arts class this fall and my 8 year old Oliver and I are looking forward to seeing the New Rep's performance of Oliver this winter!
Thank you for being part of our community, Adria.