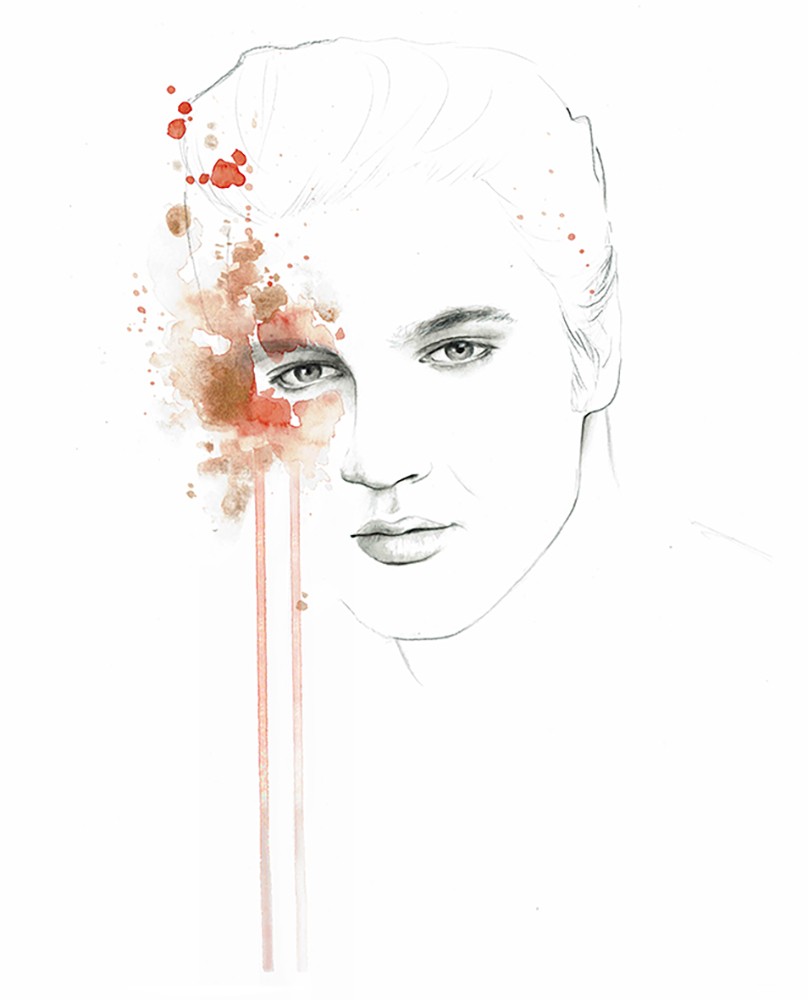 by Kimberly Thompson Panay | May 2, 2018
How long have you been making art in this style?
I've been working on this kind of style for about 4 years now. I started working only with pencils, and then I added watercolour to my works. With my Splash Icons collection I discovered the balance between minimalism, light and contrast and played with colour in a symbolic way.  Right now I work mostly with watercolours and I am exploring more colourful ways of creating, but I try to keep that minimal and soft essence in all my pieces.  
Who are your influences?
I'm influenced by lots of people, photographers and artists. With social media, now you can get inspiration easily in every moment. But my top influences at this moment are: Flora Borsi, Alejandro Casanova, Paula Bonet, Agnes Cecile, and Conrad Roset. 
Where do you create your work?
I work in my home/studio. I love having my studio at home and being able to paint every time I feel inspired! For me it's super comfy, I just wish it was bigger! I have plans in the near future of extending it a bit more, so then it would be perfect.  
Do you listen to music when working and if so, what type/who?
I am always listening to music. Especially when I am working. Music helps me to concentrate and at the same time to relax and get immerse in the piece I am creating. I have some playlists and mostly they are ambient chill or acoustic songs. But I also love listening to Bon Iver, The Civil Wars, The XX, Chet Faker, London Grammar... 
Do you have a favorite piece of art you've created or project you've worked on and why? 
My favourite piece can changed every week :) But I really like 3 pieces I created 2 year ago from a collection called "Embrace". They have a lot of meaning for me and I really like how they look. My favourite project is very difficult to choose, but if I have to, I would say the one I did with Elemis some months ago. I created the design for a few boxes of a new product they were launching. The design was a mermaid and each one has it's own custom portrait. It was challenging but also very productive and fun. Attached you can see pictures of these. 
LEARN MORE:
Website: http://www.taniaestevez.com/
Instagram: https://www.instagram.com/taniaestevez_illustration
Facebook: https://www.facebook.com/taniaestevezart