April Vacation - Our Planet - Artists and Activists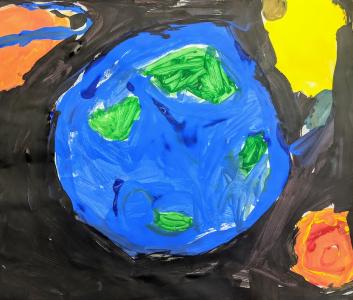 Celebrate and create art inspired by Earth Day and our amazing planet. Connect with nature through visual and performing arts. Learn how to take care of the earth as you paint, sculpt, and mix recycled materials. Explore the land, sky, space and sea through theater and movement.
Tuesday-Friday 9:00-3:00 pm*
4/19, 4/20, 4/21, 4/22
*Extended day care options will be available from 3:00-5:00 pm for Tuesday-Friday. Please register for those days separately if interested.
Youth
Interdisciplinary
(Gr K-5)
Tuesday, Wednesday, Thursday, Friday 09:00 am - 03:00 pm
April 19 - April 22, 2022
M/$290.00 | NM/$300.00
Registration has been closed!