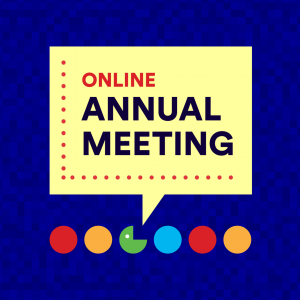 Held annually each fall, this year's event will be fully online and streamed. The program will include presentations by Board President Vincent Piccirilli and new Executive Director Darren Farrington, a review of the past season and vision for the year ahead, clips from Watertown Children's Theatre (WCT) online programming, additional entertainment, the debut of the trailer for WCT's upcoming streamed production of Sleepy Hollow, and more!
Like all arts organizations, MCA has been hurt by closure and financial loss over the past six months, and we've been challenged to find new ways to connect with the community and provide arts programming. This event will mark the beginning of some new initiatives and visibility campaigns. We invite current members and participants, past members and patrons, and anyone who would like to learn more about MCA to attend.
Thursday, 07:00 pm
October 22, 2020
Online
$0.00
Registration has been closed!