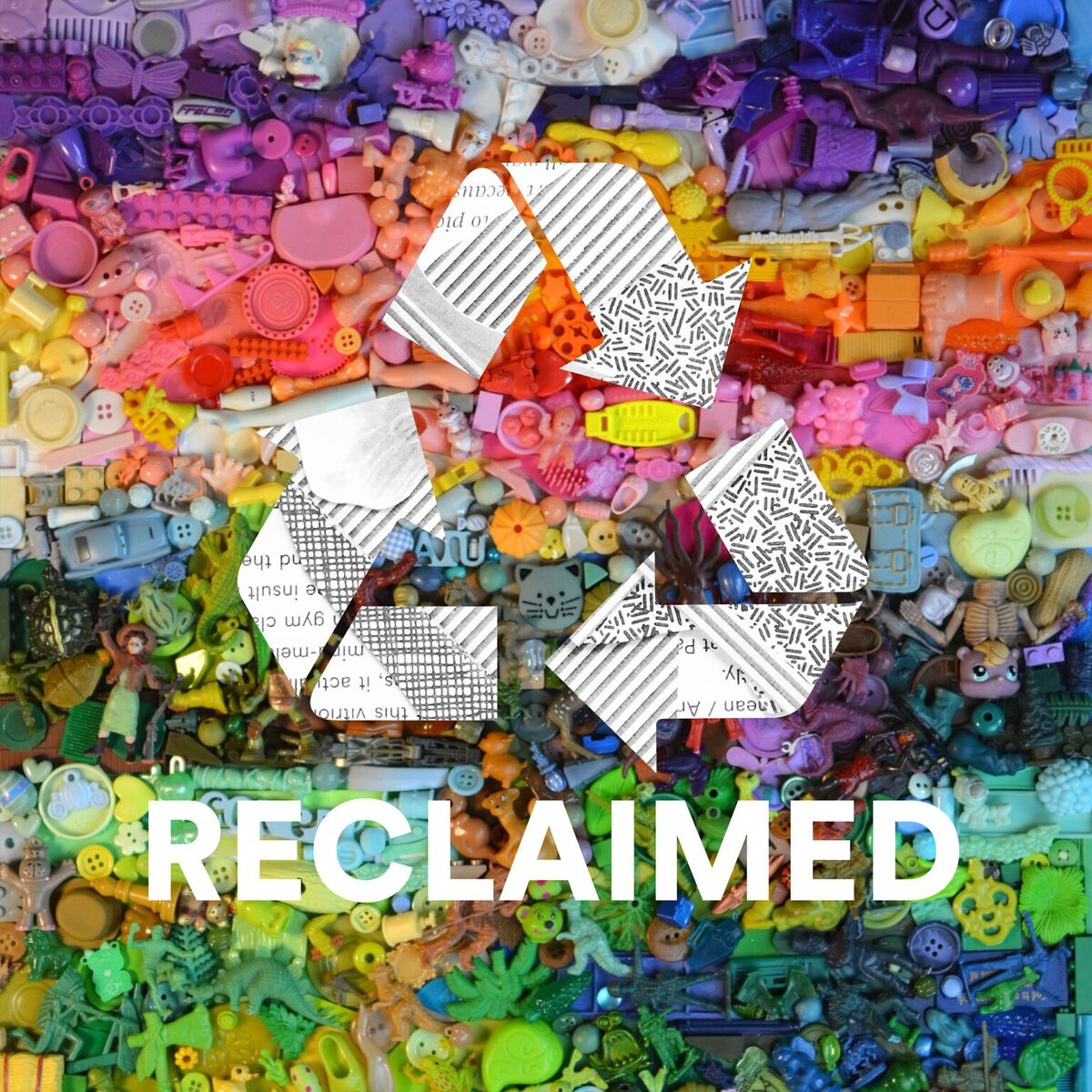 Opening Reception Thursday, April 27, 2017 | 5:30-7:30pm
Trash transformed. Urban waste and the imagination of artists intersect to create an exhibition that will leave you awe struck. This juried exhibition promotes recycling and resource conservation by encouraging the reuse of a variety of materials in new, different, and creative forms.
Celebrate Earth Day with us at the Explore "Reclaimed" exhibition opening reception party April 27, 5:30 to 7:30pm. The evening is free to attend and will include an art scavenger hunt where you'll scrutinize collage, assemblage, sculpture and more while you explore the exhibition and meet the artists behind the work. Prizes will be awarded.*
Exhibiting Artists Include: Gwen Abele, Lisa Barthelson, Danielle Baudrand, John Belli, Nathan Bentley, Crystal Blanchflower, Janet Buck, James Buxton, Cathleen Cahill, Gloria Calderon-Saenz, Joe Carpineto, Keith Cerone, Hilary Christensen, Peter Cohen, Cynthia Cooper, Evan Daigle, Thomas Deininger, Lisa Fast, Sara Gately, Viktor Genel, Ronald Gonzalez, Nicole Gsell, Katie Lee Haley, Bill Hecht, Michael Hendrix, Jenn Houle, Ellen Kaspern, Elise Margolis, Megan Lea Mattax, Laura Osterweis, Todd Pattison, Etta Rosen, Jillian Schlake-Toson, Robert Smith, Gin Stone, Karen Strangfeld, Kim Triedman, Michael Tunk, Pamela Ward, Patricia White, Bruce Wood, Nick Wynekens, Mark Younkle, Harry Yu
Image Credit: Collage combining pieces of Exhibiting Artists Hilary Christensen (color) and Michael Hendricks (b&w)
* We'll draw one winner opening reception night and one winner when the exhibition closes to win an original collage by prolific collage artist and Reclaimed juror, Molly Scannell. We'll announce the first winner at 7:00pm on the Explore Reclaimed Opening Reception night (must be present to win) and the second winner after the show closes (pick up upon notification).
April 20 - July 07, 2017
The Shop Gallery (1st Floor), Thomas A. Pannesi Lobby (1st Floor), Watertown Saving Bank Gallery (2nd Floor)