Creativity Club Online Term A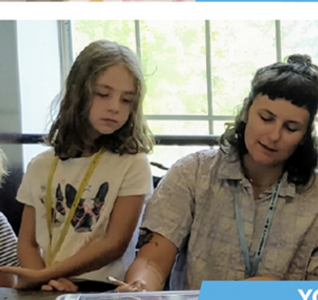 Explore the world of children's literature through art with teaching artist Sami Martasian! Each week, participants read a story together and create a piece inspired by its words and illustrations while building techniques and utilizing unexpected art materials from their own homes! Featured stories highlight a variety of voices and perspectives.
Sami Martasian is a teaching artist and musician living in Allston MA. They work as a freelance illustrator often making album artwork and posters. Sami also leads and creates after school and art education programming focusing on providing spaces for children to experiment, learn and connect with each other.
Term A
Tuesdays 3:00-4:00 PM and Saturdays 1:00-2:00 PM
4/4, 4/7, 4/11, 4/14
$100 per Term
Youth
Visual Arts
(Gr K-2)
Tuesday, Saturday 01:00 pm - 04:00 pm
April 04 - April 14, 2020
M/$100.00 | NM/$100.00