Art Scouts - Global Journey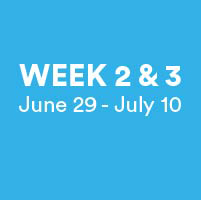 Travel the world through art and culture in this two-week program for our youngest explorers! Participants create their own textile patterns inspired by Ghanian kente clothes, create kites from India, model scarabs from Egypt, and more! Even the youngest adventurers are well traveled by the conclusion of this global journey that incorporates both art making and cultural exploration! This program culminates in a program-wide, multimedia showcase and exhibit on Friday, July 10 for family and friends.
Student Showcase and Exhibit:
Friday, July 10, details will be sent at a later date
EXTENDED DAY is available for all ages!
8:00 am - 9:00 am, $20 per day | 4:00 pm - 6:00 pm, $30 per day.
No afternoon extended day on Thursday July 2.
To register please visit mosesianarts.org/education/info. Complete online extended day registration form at least 24 hours in advance.
Need a HALF-DAY option? No problem! Please contact registration@mosesianarts.org for details on how to register.
Youth
Visual Arts
(Gr K-2)
Mondays, 09:00 am - 04:00 pm
June 29 - July 10, 2020
M/$750.00 | NM/$780.00