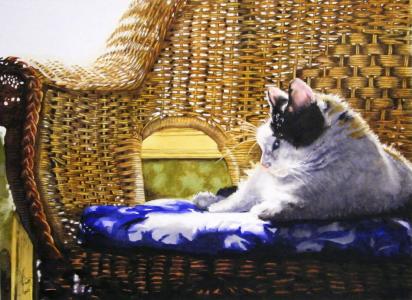 Work with master watercolorist Dawn Evans Scaltreto to expand your watercolor knowledge and build skills. This class is designed for students who have some knowledge of watercolor and want to bring their artwork to another level. Students will work on their own projects or choose from Dawn's expansive photographic collection featuring landscapes, seascapes, still life, floral, animals and more. Master linear and atmospheric perspective, color mix with confidence, try challenging new texture techniques and understand the secrets of master painters.
The first class will include a demo by Dawn. Individual instruction and assistance on each student's unique watercolor challenges will be provided.
Students will bring their own materials, or the instructor will provide a list of materials.
Instructor: Dawn Evans Scaltreto
Wednesdays, 10:00 AM–12:00 PM
January 11-March 8
No class February 22
Adult
Visual Arts
Adult
Wednesday 10:00 am - 12:00 pm
January 11 - March 08, 2023
M/ | NM/$265.00
Registration has been closed!