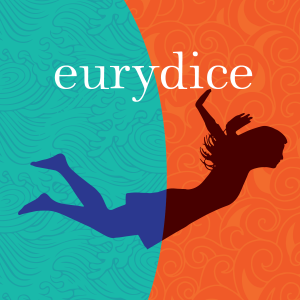 Eurydice reimagines the classic myth of Orpheus through the eyes of its heroine. Dying too young on her wedding day, Eurydice must journey to the underworld, where she reunites with her father and struggles to remember her lost love.
Please note that this is an audition based program. Do not register for this program unless you have already been offered and accepted a role in the production.
Please review our Youth Education COVID Safety Guidelines here before registering. All staff and participants are required to wear a mask in classrooms and other program spaces regardless of vaccination status. Our goal is to allow unmasking of performers for performances if they submit a daily negative COVID rapid test result, although this policy may change at MCA's discretion. Masks will continue to be required for rehearsals.
Please prepare a 1-2 minute contemporary monologue. To reserve an audition slot, email production.wct@mosesianarts.org with your production resume and (optional) headshot or photo.
Auditions/Callbacks (by appointment):
Tuesday, November 29 and Thursday, December 1, 6:30 PM-9:00 PM
Rehearsals (not all participants will be required at every rehearsal):
Tuesday/Thursday, 6:30 PM-9:00 PM, December 6-January 26
(No Rehearsals December 21-January 2)
Saturdays, January 7 and January 21, 2:00 PM-5:00 PM
SNOW DATES IF NEEDED:
Sunday, January 8, 2:00 PM-5:00 PM
Sunday, January 22, 2:00 PM-5:00 PM
Tech Rehearsals (attendance is required for all cast):
January 30-February 2, 5:00 PM-9:00 PM
Performances:
Friday, February 3, 7:00 PM
Saturday, February 4, 1:00 PM and 7:00 PM
Sunday, February 5, 1:00 PM
SNOW DATE IF NEEDED: Sunday, February 5, 10:00 AM
Teen
WCT
(Gr 9-12)
Tuesday, Thursday 06:30 pm - 09:00 pm
November 29 - February 05, 2023
M/ | NM/$280.00