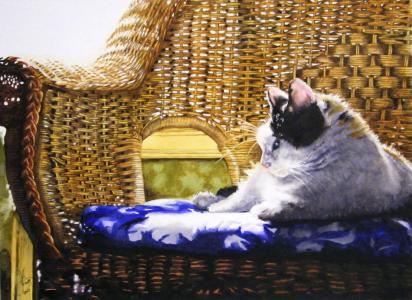 Become a Master Colorist in this 3-session workshop. Celebrate color while we create expansive color mixing charts. We will understand the properties of common watercolors, discover whether pigments are staining or lifting, opaque or transparent, learn what colors are fugitive or granulating, understand why some colors are a hue, and why any of it makes a difference. We will create several useful reference charts, make a swatch book with notes on pigments and properties and craft a 12-color wheel with complementary mixes. Develop your color literacy by learning the properties of each color and learn how to mix it, nailing the chroma, value, intensity, and temperature. We will learn color theories by Munsell, Albers and Quiller, among other master colorists.
Wednesdays, 10:00 am-12:00 pm
November 30, December 7, and December 14
Adult
Visual Arts
Adult
Wednesday 10:00 am - 12:00 pm
November 30 - December 14, 2022
M/ | NM/$130.00
Registration has been closed!