Summer Week 8 (Gr 6-8) - Drawing, Illustration and More Mixed Media!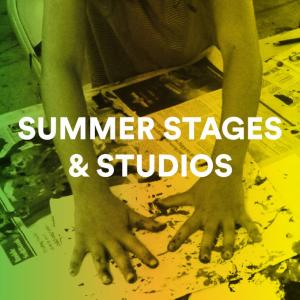 For our participants in Gr. 6-8, each program has a pair of classes, one in the morning and the other in the afternoon.
Drawing/Illustration
Explore 2D media with colored pencils, watercolors, and pastels. Learn how to mix colors, sketch figures, draw landscapes, zentangles, and doodles. Applying new skills, participants will construct their own mini books and portfolios to share.
More Mixed Media!
The possibilities for mixed media are endless! Whether this is a new medium or you are returning for more, why limit your art to one material? By mixing colorful paints, oil pastels, paper, 3D elements and words we will collage animals, expressive self portraits, layered landscapes on paper, wood, canvas and fabric.
August 22-26 Monday-Friday
9:00 am - 3:00 pm
M/$430 NM/$440
Early Bird M/$410 NM/$420
Early Bird discount price ends April 15!
Youth
Visual Arts
(Gr 6-8)
Monday, Tuesday, Wednesday, Thursday, Friday 09:00 am - 03:00 pm
August 22 - August 26, 2022
M/$430.00 | NM/$440.00