Summer Week 7 (Gr 6-8) - Fiber Arts and Papercraft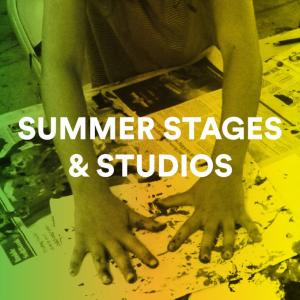 For our participants in Gr. 6-8, each program has a pair of classes, one in the morning and the other in the afternoon.
Fiber Arts
Explore the world of textiles! Using felt, yarn, fabric, and thread, participants will weave, embroider, sew, knit, and crochet. Discover how fiber arts can be anything from friendship bracelets to wall hangings, quilts and clothing.
Papercraft
Do you enjoy the precision of origami and quilling? Or freeform collage and paper-making? Learn different ways paper is made and its own art form through pop up cards, cut outs, folded flowers and more.
August 15-19 Monday-Friday
9:00 am - 3:00 pm
M/$430 NM/$440
Early Bird M/$410 NM/$420
Early Bird discount price ends April 15!
Youth
Visual Arts
(Gr 6-8)
Monday, Tuesday, Wednesday, Thursday, Friday 09:00 am - 03:00 pm
August 15 - August 19, 2022
M/$430.00 | NM/$440.00