Summer Week 6 (Gr 6-8) - Puppetry, Mask Making and Beadwork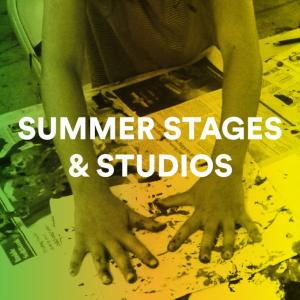 For our participants in Gr. 6-8, each program has a pair of classes, one in the morning and the other in the afternoon.
Puppetry & Mask Making
The art of puppetry and mask making brings to life animals, characters, and inanimate objects in storytelling. These pieces convey emotion and character through expression, movement, color, and design. Through a variety of media including paper mache, paper bags, socks, sticks, string, and shadows, participants will bring the art of characters to life.
Beadwork
Perler, pony, and seed are just a few types of beads we can use to weave and stitch images, patterns, and accessories. Participants will make their own polymer clay beads, sun catchers, bracelets, keychains, and more.
August 8-12 Monday-Friday
9:00 am - 3:00 pm
M/$430 NM/$440
Early Bird M/$410 NM/$420
Early Bird discount price ends April 15!
Youth
Visual Arts
(Gr 6-8)
Monday, Tuesday, Wednesday, Thursday, Friday 09:00 am - 03:00 pm
August 08 - August 12, 2022
M/$430.00 | NM/$440.00