Summer Week 5 (Gr 6-8) - 3D Sculpture and Painting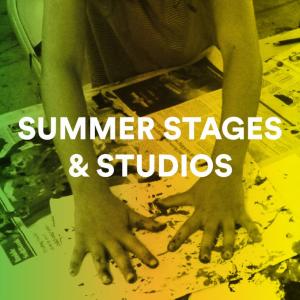 For our participants in Gr. 6-8, each program has a pair of classes, one in the morning and the other in the afternoon.
3D Sculpture
Design and construct sculptures in this hands-on class. Using polymer and air dry clay, paper mache and found objects, sculpt figures, creatures, and abstract art from scratch.
Painting
Bring creativity to the canvas in this class! Inspired by paint pioneers of the past, mix colors and experiment with acrylic and watercolors on a variety of surfaces. This class explores different techniques of application including sponge paint, dry brush and splatter.
August 1-5 Monday-Friday
9:00 am - 3:00 pm
M/$430 NM/$440
Early Bird M/$410 NM/$420
Early Bird discount price ends April 15!
Youth
Visual Arts
(Gr 6-8)
Monday, Tuesday, Wednesday, Thursday, Friday 09:00 am - 03:00 pm
August 01 - August 05, 2022
M/$430.00 | NM/$440.00