Summer Week 4 (Gr 6-8) - Activist Art and Mosaics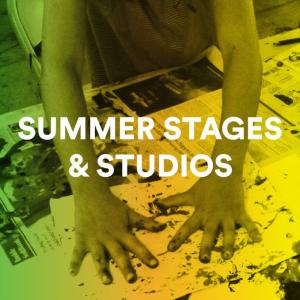 For our participants in Gr. 6-8, each program has a pair of classes, one in the morning and the other in the afternoon.
Activist Art
How do you use art to make change in the world around you? Using the power of visual mediums one can display their passion for activism through public works of art. From Banksy's murals to Faith Ringgold's quilts, artists through time and around the world turn to their craft to make statements and share their cause.
Mosaics
Mosaics have been found around the world and through time. They adorn floors, walls, planters, inlay keepsake boxes, hotplate, coasters, and jewelry. We will explore repeating patterns, themes, and the art of kintsugi, all using different materials including ceramic, glass, beads, stone and trinkets.
July 25-29 Monday-Friday
9:00 am - 3:00 pm
M/$430 NM/$440
Early Bird M/$410 NM/$420
Early Bird discount price ends April 15!
Youth
Visual Arts
(Gr 6-8)
Monday, Tuesday, Wednesday, Thursday, Friday 09:00 am - 03:00 pm
July 25 - July 29, 2022
M/$430.00 | NM/$440.00