Summer Week 3 (Gr 6-8) - Comics, Zines, Graphic Novels and STEAM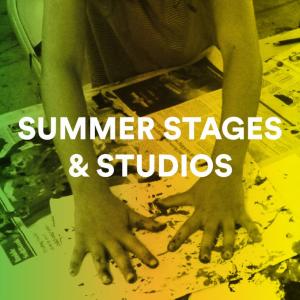 For our participants in Gr. 6-8, each program has a pair of classes, one in the morning and the other in the afternoon.
Comics, Zines & Graphic Novels
Create your own comics, zines or graphic novels through storytelling and illustration. Whether you are influenced by manga, Marvel or your own favorite comic, sharpen your drawing skills as you develop characters and the worlds they live in.
STEAM (Science, Technology, Engineering, Art and Math) - When Science and Art Collide
What happens when the artistic process meets the scientific method? Learn from the greats before us who have combined the arts with science, technology, engineering and math. Inspired by creations such as the never ending Rube Goldberg machine to Leonardo da Vinci's precisely beautiful sketches, design your own gadgets, experiment with colors and materials, and become your own inventive artists.
July 18-22 Monday-Friday
9:00 am - 3:00 pm
M/$430 NM/$440
Early Bird M/$410 NM/$420
Early Bird discount price ends April 15!
Youth
Visual Arts
(Gr 6-8)
Monday, Tuesday, Wednesday, Thursday, Friday 09:00 am - 03:00 pm
July 18 - July 22, 2022
M/$430.00 | NM/$440.00