Summer Week 2 (Gr 6-8) - Museum Masterpieces and Mixed Media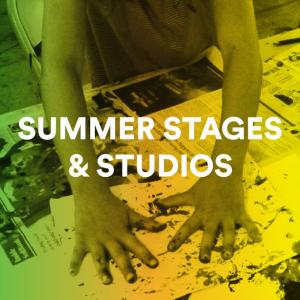 For our participants in Gr. 6-8, each program has a pair of classes, one in the morning and the other in the afternoon.
Museum Masterpieces
Ancient Roman marble sculptures, medieval tapestries, Degas pastel ballerinas, and Georgia O'Keefe's larger than life flower paintings all have their own styles and techniques. Create with clay, pastels, paint and more as you assemble your own art museum collection.
Mixed Media
Why limit art to one medium? By mixing colorful paints, oil pastels, paper, and 3D elements and words you can collage animals, expressive self portraits, layered landscapes using paper, wood, canvas, and fabric.
July 11-15 Monday-Friday
9:00 am - 3:00 pm
M/$430 NM/$440
Early Bird M/$410 NM/$420
Early Bird discount price ends April 15!
Youth
Visual Arts
(Gr 6-8)
Monday, Tuesday, Wednesday, Thursday, Friday 09:00 am - 03:00 pm
July 11 - July 15, 2022
M/$430.00 | NM/$440.00