Summer Week 1 (Gr 6-8) - Book Making and Printmaking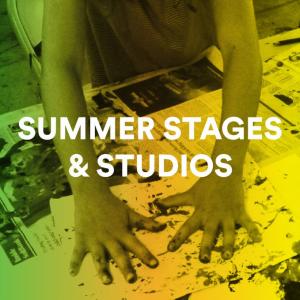 For our participants in grades 6-8, each program has a pair of classes, one in the morning and the other in the afternoon.
Book Making
What makes a book? Is it the binding, the letters, the pictures on the page? Have you ever seen a book made with a chess board or license plate cover? Come create your own folding, accordion, and tunnel books.
Printmaking
Have you ever been able to print your own images? Through carving foam or rubber, create personalized relief stamps, gel prints, vivid patterns and pressed prints on paper and fabric.
July 5-8 Tuesday-Thursday
9:00 am - 3:00 pm
M/$350 NM/$360
Early Bird M/$330 NM/$340
Early Bird discount price ends April 15!
Youth
Visual Arts
(Gr 6-8)
Tuesday, Wednesday, Thursday, Friday 09:00 am - 03:00 pm
July 05 - July 08, 2022
M/$350.00 | NM/$360.00