Summer Week 6 (Gr 3-5) - Art Meets Science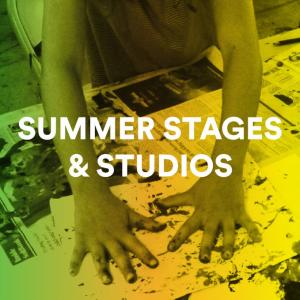 What happens when the world of science collides with the whimsy of art? From the precise blueprints of inventions that help build our world to the photos of space that telescopes bring us, we can learn so much about the world around us if we widen our minds with visual art, theater, and science combined.
August 8-12 Monday-Friday
9:00 am - 3:00 pm
M/$430 NM/$440
Early Bird M/$410 NM/$420
Early Bird discount price ends April 15!
Youth
Interdisciplinary
(Gr 3-5)
Monday, Tuesday, Wednesday, Thursday, Friday 09:00 am - 03:00 pm
August 08 - August 12, 2022
M/$430.00 | NM/$440.00