Summer Week 2 (Gr 3-5) - Community Art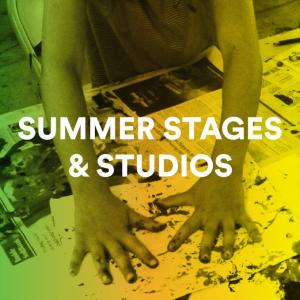 With street murals, printed posters, flags and performance art, artists and activists use the power of art to show what we care about. When we share messages about taking care of the earth and being kind to one another through art we can decorate our public spaces, support each other, and show community pride.
July 11-15 Monday-Friday
9:00 am - 3:00 pm
M/$430 NM/$440
Early Bird M/$410 NM/$420
Early Bird discount price ends April 15!
Youth
Interdisciplinary
(Gr 3-5)
Monday, Tuesday, Wednesday, Thursday, Friday 09:00 am - 03:00 pm
July 11 - July 15, 2022
M/$430.00 | NM/$440.00