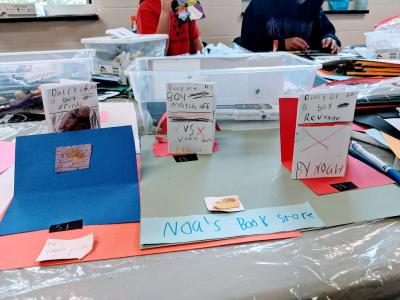 This class explores the basics of comics as a medium - from idea to execution. Focus on both storytelling and drawing skills - develop stories and characters, build and draw figures, environments, and actions--all in support of a story. Whether comedic or dramatic, fictional or true-to-life, poetic or action-driven, participants learn the skills to tell their stories their way. This class may be repeated to continue gaining experience and skill. Projects vary each term.
Saturdays 10:30-12:00
1/22, 1/29, 2/5, 2/12, 2/26, 3/5, 3/19, 3/26*
*No class 2/19, 3/12
Youth
Visual Arts
(Gr 3-5)
Saturday 10:30 am - 12:00 pm
January 22 - March 26, 2022
M/$205.00 | NM/$215.00
Registration has been closed!