Junior Players Section B - Schoolhouse Rock LIVE! JR.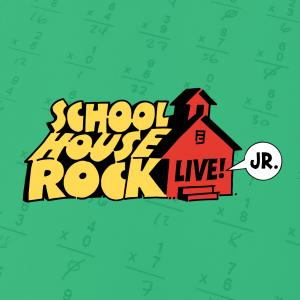 The classic cartoons we know and love come to life in Schoolhouse Rock Live! JR. From traveling to Capitol Hill with "Just a Bill" to blasting into outer space with "Interplanet Janet", you won't believe how much fun learning can be!
Junior Players will sing and dance as part of the cast of the MainStage Musical in 2 of the 4 performances. Participants also have fun with theatre games and creative movement in this popular performance class.
Please note that this is a registration, not audition, based program. This program also includes a parent/caregiver volunteer component.
Mondays, 4:45-6:00
January 10-February 28 (No Class 1/17, 2/21)
Additional Rehearsal:
Saturday, 3/5 Time TBD
Tech Rehearsals:
March 8 & 10, 4-6:30 pm
Performances:
March 12, 7 pm & March 13, 2 pm
Youth
WCT
(Gr K-2)
Monday 04:45 pm - 06:00 pm
January 10 - March 13, 2022
M/$255.00 | NM/$260.00