Schoolhouse Rock LIVE! JR.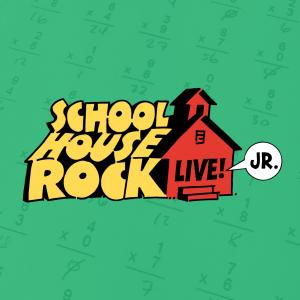 The classic cartoons we know and love come to life in Schoolhouse Rock Live! JR. From traveling to Capitol Hill with "Just a Bill" to blasting into outer space with "Interplanet Janet", you won't believe how much fun learning can be!
Please note that this is a registration, not audition, based program. This program also includes a parent/caregiver volunteer component.
Orientation
January 5, 3:30-6:30 pm
Auditions/Callbacks
January 7, 3:30-6:30 pm
January 8, 2 pm - 5 pm
Rehearsals:
Wed/Fri, 3:30-6:30 pm, January 12-March 4 (No Rehearsals February 19-27)
Saturdays, 1/29, 2/12, 3/5, 10 am - 1 pm
Tech Rehearsals:
March 7-10, 3:30-6:45 pm
Performances
March 11, 7 pm
March 12, 2 pm & 7 pm
March 13, 2 pm
Youth
WCT
(Gr 3-6)
Wednesday, Friday, Saturday 03:30 pm - 06:30 pm
January 05 - March 12, 2022
M/$355.00 | NM/$360.00