Story Explorers - Winter Online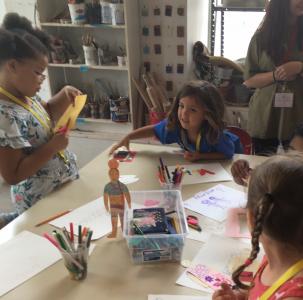 In Story Explorers, participants explore theatre and visual art through the lens of their favorite stories. They engage their imaginations and hands to make several pieces of literature-related art and have the opportunity to dramatize beloved tales through acting, music, and character movement, bringing their artwork to life in an online showcase!
Tuition includes specialty materials fee. Materials can either be mailed or picked up from the MCA.
Mondays 4:00 - 5:00 pm
February 1 - March 22 (no class February 15)
Youth
Interdisciplinary
(Gr K-2)
Monday 04:00 pm - 05:00 pm
February 01 - March 22, 2021
EXCLUDE DATE : 02/15/21
M/$195.00 | NM/$210.00