The Stinky Cheese Man and other Fairly Stupid Tales - Online Production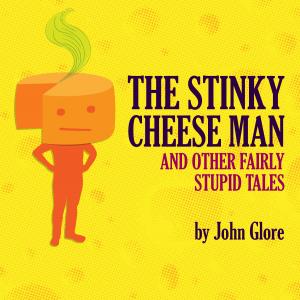 Run, run, as fast as you can...to join WCT for classic tales with downright silly twists! Based on the beloved book by Jon Scieszka and Lane Smith, this play includes fresh takes on stories like Chicken Little, Jack and the Beanstalk, Cinderella, and more. Favorite fairy tales are hilariously remixed with comical music and quick-paced scenes to challenge actors and delight audiences. All rehearsals and performances will be held online.
Please note that this is a registration, not audition, based program.
Required Student Audition Orientation: Wednesday, December 9
3:30-6 pm
Required Parent Orientation Webinar:
Wednesday, December 9, 6 pm
Auditions:
Wednesday, 12/16 & Friday, 12/18, 3:30-6:30 pm
Rehearsal Dates and Times:
January 6 - February 26
Wednesdays & Fridays, 4:00-6:00 pm;
(No Rehearsals 12/19-1/3, 2/17, 2/19)
Final Rehearsals (Mandatory): March 1-4, 3:30-6:30 pm
Performances: Online
Friday, March 12, 7 pm; Saturday, March 13, 2 pm (If production is double cast, 2 additional performances will be added on March 13 at 4 & 7 pm)
Youth
WCT
(Gr 3-5)
Wednesday, Friday 04:00 pm - 06:00 pm
December 09 - March 13, 2021
M/$285.00 | NM/$300.00