Sideways Stories from Wayside School - Online Production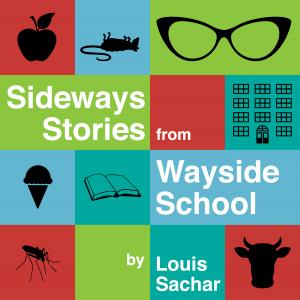 This hilarious play based on Louis Sachar's beloved book series explores the mysterious happenings at Wayside School, where nothing is what it seems, and there is no 19th floor - or is there? Please note that this is a registration, not audition, based program.
All rehearsals, meetings, and performances for this production will be held online.
Required Student Audition Orientation: Thursday, March 18
3:30-6 pm
Required Parent Orientation Webinar:
Thursday, March 18, 6 pm
Auditions:
Tuesday, 3/23 & Thursday, 3/25, 3:30-6:00 pm
Rehearsal Dates and Times:
March 30 - May 27
Tuesdays & Thursdays, 4:00-6:00 pm;
(No Rehearsals 4/20, 4/22)
Final Rehearsals (Mandatory): June 1-4, 3:30-6:30 pm
Performances: Online
Friday, June 11, 7 pm; Saturday, June 12, 2 pm
Youth
WCT
(Gr 3-5)
Tuesday, Thursday 04:00 pm - 06:00 pm
March 18 - June 03, 2021
M/$260.00 | NM/$275.00