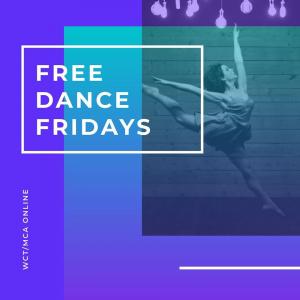 Shake off those social isolation blues and get moving! WCT Education Director and longtime choreographer Allison Honea is excited to guide you through high-energy, fun dance classes on Zoom video. She'll start with a warm-up, build into exercises for participants to learn the basics of ballet and jazz or strengthen their existing skills, and teach a new Musical Theatre inspired dance combo every week. Perfect for all ages and experiences levels, so dance along with your whole family!
Fridays 5:00-6:00 pm
6/12, 6/19, 6/26
FREE - suggested donation $10
Donate at www.mosesianarts.org/give
Email education@mosesianarts.org for the link and password!
All ages!
Allison Honea is an educator, director/choreographer, classically trained dancer, and performer from Atlanta, GA. She joined the WCT family in 2016 and has had the joy of teaching hundreds of students both onsite and offsite, as well as choreographing and directing numerous productions. In her role as the WCT Education Director, she strives to foster community while inspiring confidence in youth and their ability to enact change through the arts. Allison's favorite past production is Chicago: School Edition!
3/27 Free Dance Friday Playlist
4/3 Free Dance Friday Playlist
4/10 Free Dance Friday Playlist
4/17 Free Dance Friday Playlist
4/24 Free Dance Friday Playlist
Fridays, 05:00 pm
May 29 - June 26, 2020
$0.00