Clue On Stage (High School Edition)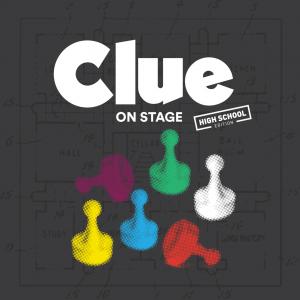 Based on the iconic 1985 Paramount movie which was inspired by the classic Hasbro board game, Clue is a hilarious farce-meets-murder mystery. The tale begins at a remote mansion, where six mysterious guests assemble for an unusual dinner party where murder and blackmail are on the menu.
Please prepare a 1-2 minute comedic contemporary monologue. To reserve an audition slot, email production.wct@mosesianarts.org with your production resume and (optional) headshot or photo.
Auditions/Callbacks (by appointment):
November 30 & December 2, 6:40-9:30 pm
Rehearsals:
Tues/Thurs, 6:30-9 pm, December 7-January 27 (No Rehearsals December 23-January 3)
Saturdays, 1/22 and 1/29, 2-5 pm
Tech Rehearsals:
January 31-February 3, 5-9 pm
Performances:
February 4, 7 pm
February 5, 7 pm
February 6, 1 pm
Teen
WCT
(Gr 9-12)
Tuesday, Thursday, Saturday 06:30 pm - 09:00 pm
November 30 - February 12, 2022
M/$255.00 | NM/$260.00
Registration has not been opened yet!